Galanthus nivalis 'Clun'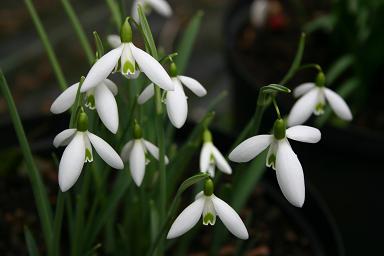 This form of Galanthus nivalis was introduced by Rev.R.J.Blakeway-Phillips. I bought it from him at an RHS show in 1987. At the time, I knew why he selected it, but I have forgotten, and it is not obvious.

My stock does not agree all that closely with descriptions of 'Clun Green' that have since been published and I think they are different plants.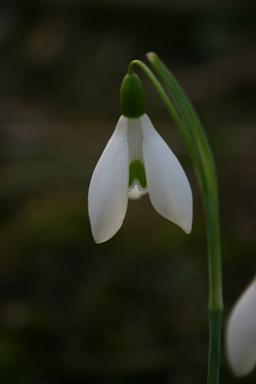 4th February 2007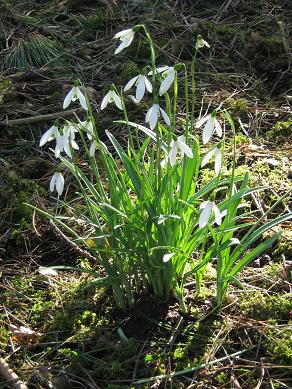 6th February 2008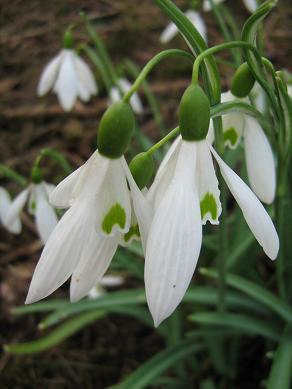 20th February 2009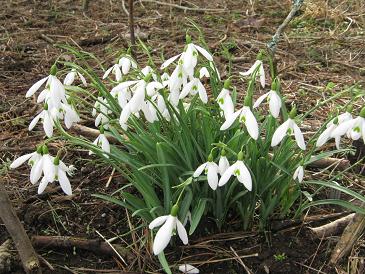 12th February 2011
One of the reasons I like 'Clun' is that it makes me think about stuff. Thinking about stuff is possibly less useful than doing stuff but it is still worthwhile (and that is simultaneously the core of my defense of this snowdrop, and of education).
I am as guilty as anyone else of promoting the idea of a good plant. I see gardens, round and about, that are filled with good plants. I know gardeners who are only prepared to plant good plants. Deep down I think it is rather sad. There is so much fun and joy and wisdom to be gleaned from plants that are, in the cold analysis of garden performance, rather crappy.
This is what I think of when 'Clun' flowers, because it certainly isn't 'good'. It is cheerful, compliant, easily pleased, cheap, but it isn't really good. It wouldn't appear in anybody's top 10 snowdrops, or even top 100. The presence of the word 'top' would almost certainly exclude it. This is a barely justifiable segregation from the ordinary range of G.nivalis.
Every year it makes me smile to see its stupid bland pointless heads open in the sun. I have friends with stupid bland pointless heads. It makes me human.
I don't want my garden to be the best. I want room to improve, room to reconsider. I want that moment when you are passing by in the evening with a spade, and realise something just has to go. Right now. I want the occasional wonder when a straggling stem disenfeebles itself into 'well done for trying'.
'Clun' is a pointless little thing propped up by tepid hyperbole. It comes up every year and makes me smile. It makes me think about stuff.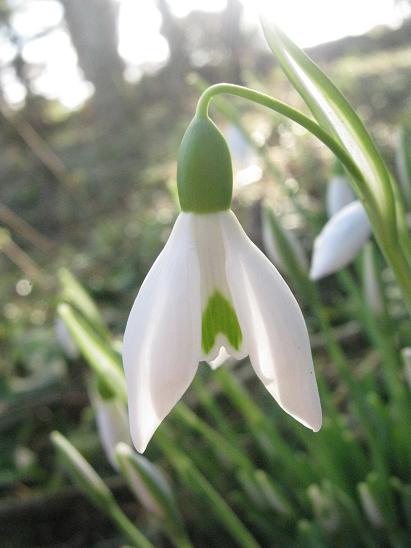 11th January 2012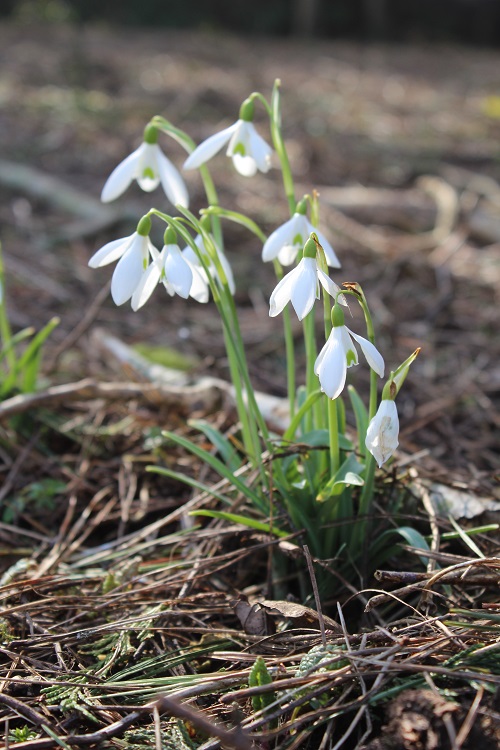 15th January 2015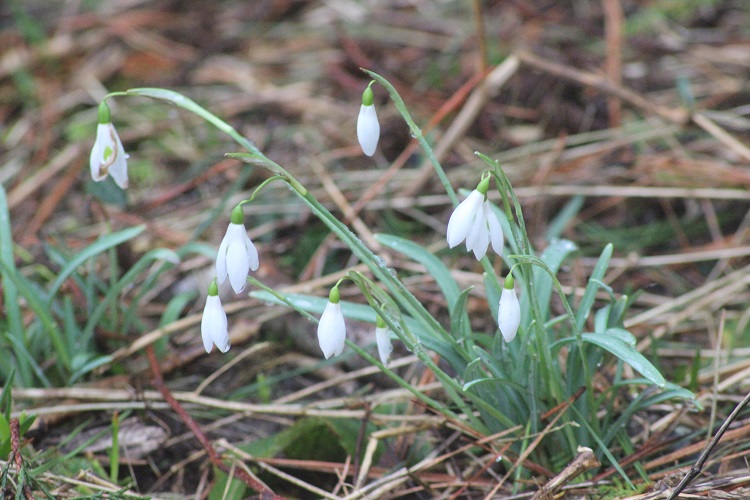 4th February 2016
References:
Bishop, M., A.Davis and J.Grimshaw. Snowdrops, A monograph on cultivated Galanthus. Griffin Press Publishing ltd. 2001 (reprinted 2006).