Galanthus 'Scharlockii'
Archive entry 17.02.03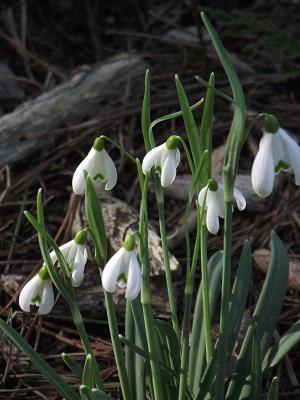 3rd March 2011
Discovered by Julius Scharlock in 1818 in the valley of the Nahe, a tributary of the Rhine in Germany. The flower is distinctive for the tall paired green bracts, conventionally described as like "donkeys ears" - perhaps in 1818 they had strange donkeys, who can say.
It is a common enough cultivar but over the years a number of similar clones have spread around under the name and I have been looking for a good one for a long time. It's an old story. Boy sees snowdrop, boy wants snowdrop. 34 years later boy gets snowdrop! If I'm honest, patience is over-rated.
This clone came from Wendy Perry at Bosvigo House and is the best I have seen for a long time (as is so commonly the case with her plants).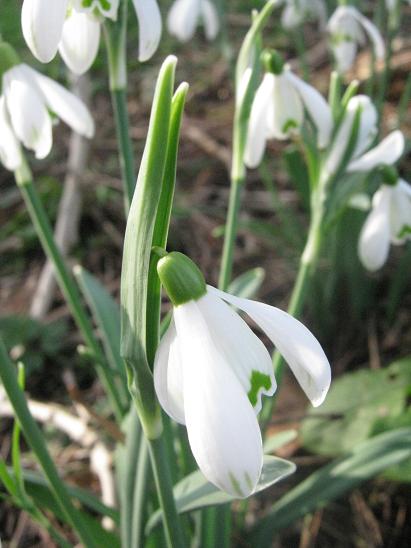 3rd March 2012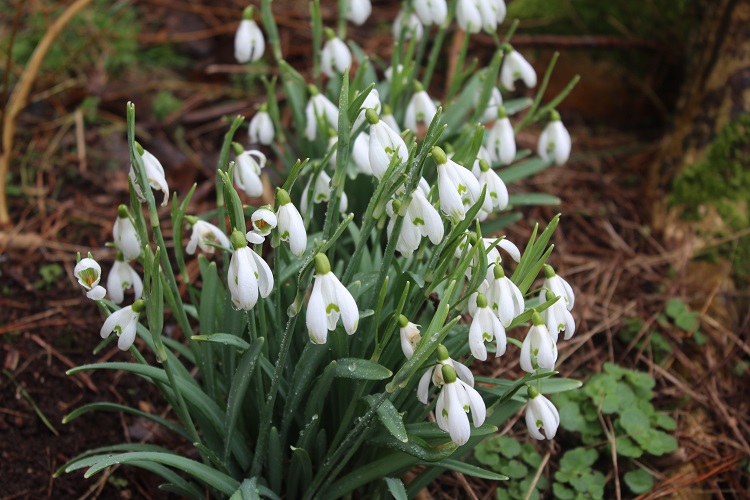 11th March 2015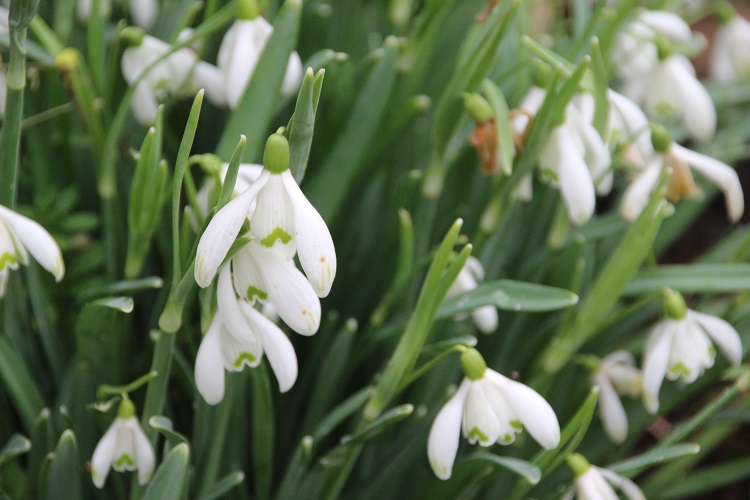 9th March 2017
References:
Bishop, M., A.Davis and J.Grimshaw. Snowdrops, A monograph on cultivated Galanthus. Griffin Press Publishing ltd. 2001 (reprinted 2006).