Galanthus nivalis 'Pusey Green Tips'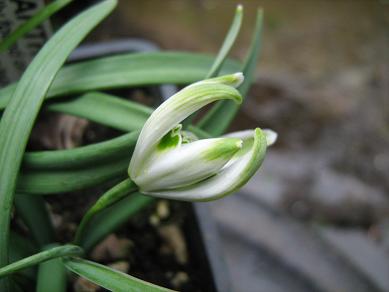 10th March 2008

A double flowered form found naturalised in Pusey, Wiltshire. The outer segments are tipped with green. My original stock grows in my mothers garden, but somehow I never manage to get a piece when it is still identifiable. I have some planted here somewhere, but I have forgotten where I put it and I haven't seen it for some time, so in the end I bought another last year. This flower doesn't look much like my original plant, but I think it is sulking in the pot, I'm sure it will return to normal next year.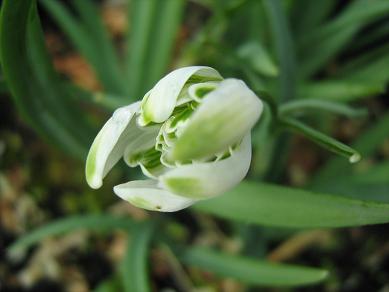 8th March 2009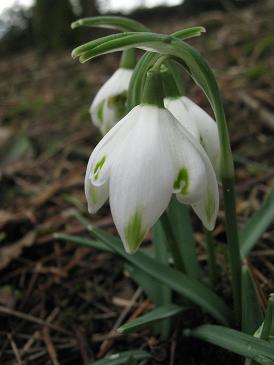 21st January 2010

This is a more normal flower. A double snowdrop with green tips. It is bulking up quite rapidly and starting to make a clump.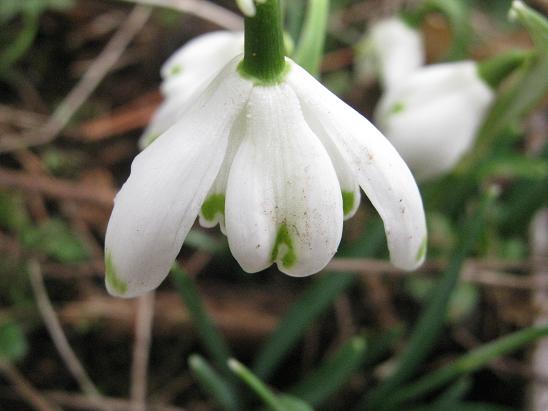 12th February 2012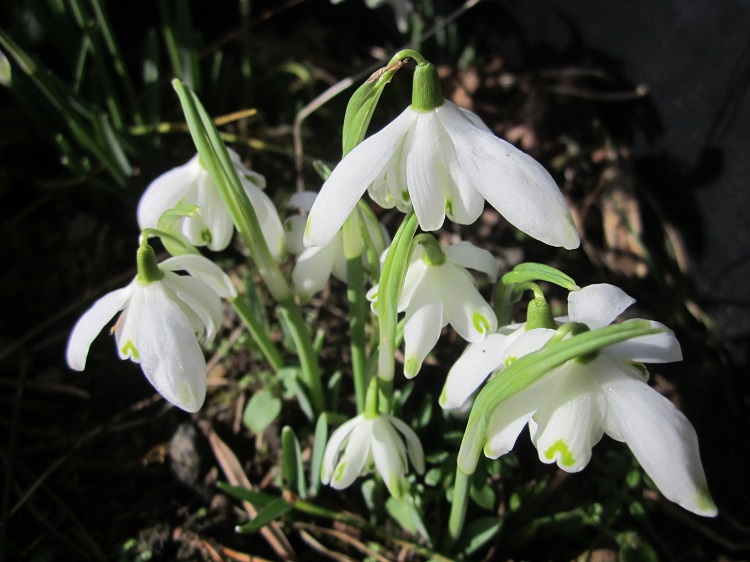 16th February 2014
References:
Bishop, M., A.Davis and J.Grimshaw. Snowdrops, A monograph on cultivated Galanthus. Griffin Press Publishing ltd. 2001 (reprinted 2006).