Galanthus rizehensis
Archive entry 12.02.12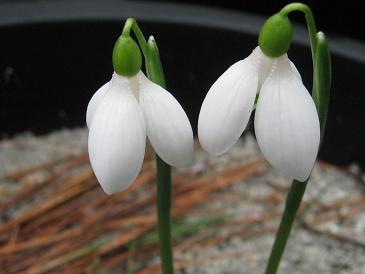 15th January 2011

An uncommon species collected in 1933 by E.K Balls and W. Balfour Gourlay near to Trebizond in Turkey. They also collected G.woronowii from the area. It differs in having more linear leaves than G.worowii and a pedicel longer than the spathe. The species is now known to have a limited distribution in northern Turkey and adjacent parts of Georgia.
Sir Frederick Stern grew plants from this collection, and most of the bulbs in cultivation are said to originate with him, though from the 1970's onwards other collections have been made and introduced.
I grew the original stock in the 1980's but along the garden path it has disappeared (or been temporarily overlooked) and last year I replaced it (from Harvey's Garden Plants at the RHS Snowdrop show).
It is making a better show than I remember, and is growing lustily. In the Alpine Garden Society's Bulletin in 1967 their anthologist Rhinanthus wrote
"This means that snowdrops for garden decoration should be large enough to make a show at 20 yards range. There is no place , therefore, for G.rizehensis - charming and early flowering though it is - for at that range it is rather difficult to distinguish the flowers from the dropping of a small bird..."
Just for the sake of argument, let's focus on the "charming and early flowering..." part.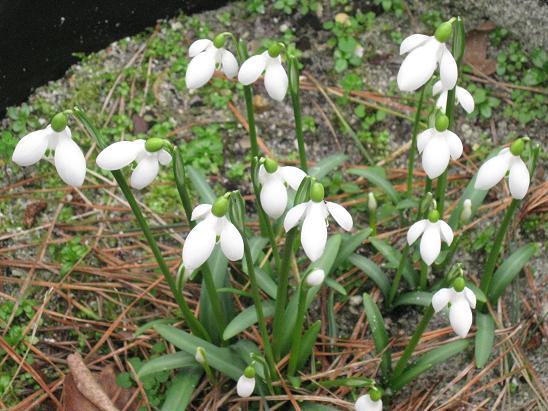 22nd January 2012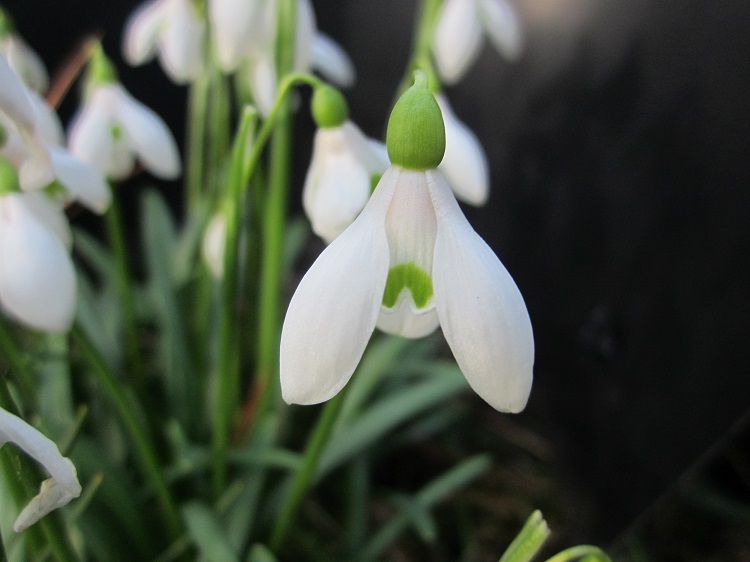 7th January 2014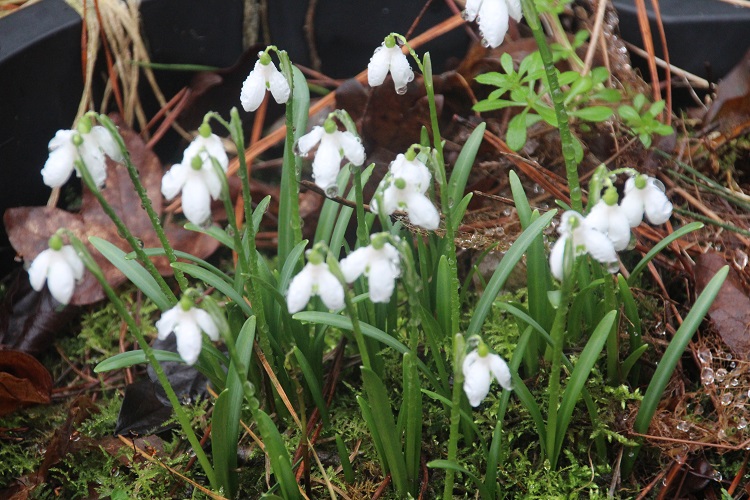 30th January 2017