Galanthus 'S.Arnott'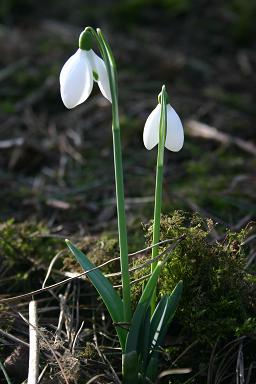 4th February 2007
An old cultivar that has stood the test of time. Large rounded flowers, scented of honey. It is now being mass produced in Holland and the price is dropping. It is almost possible to plant it in bulk!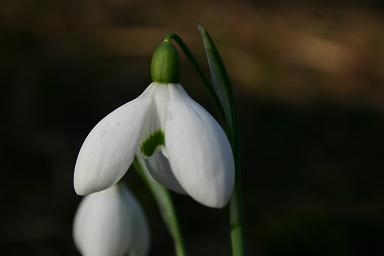 4th February 2007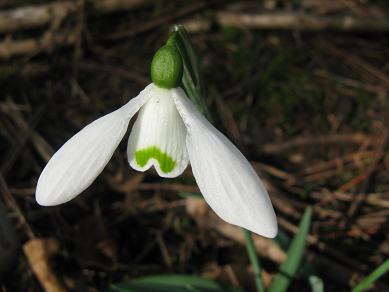 1st March 2009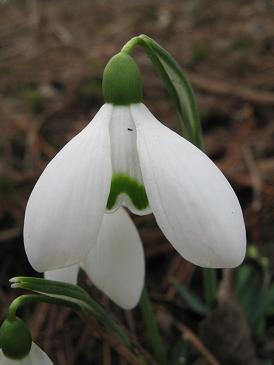 12th February 2011
The original raiser of this cultivar is a little obscure, it may well have been S.Arnott, a prominent snowdrop grower at the end of the 19th century. What is certain is that he sent material to Henry Elwes, who distributed it as 'Arnott's Seedling'. E.A.Bowles amended the name to 'S.Arnott' in his account of snowdrop cultivars in F.C.Stern's 'Snowdrops and Snowflakes' (1956).
Clearly the cultivar had been in circulation for a long time before it's name was stabilised, which is strange for a vigorous plant with well shaped well scented flowers. Writing in 1963, C.D.Brickell said "in recent years several generous gifts of various snowdrops have been presented to the gardens (Wisley), amongst them sone very fine but uncommon hybrids like 'S.Arnott' ...' (Journal of the Royal Horticultural Society). Although it has now been mass produced in Holland, its domination of the market place has been a recent event.
I grew it many years ago but left it in a previous garden and was slow to replace it. Finally in 2006 I decided I had prevaricated for long enough and I replaced it. Now it is lovely, and I am happy to have it again.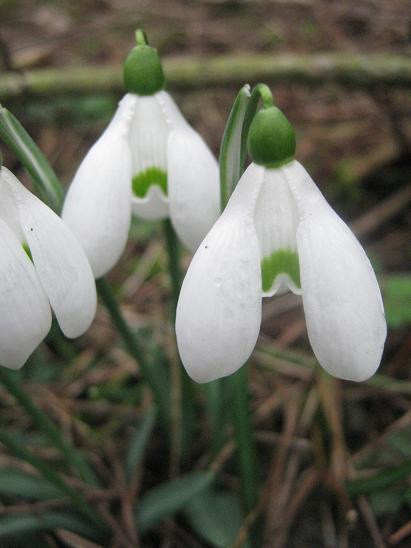 26th February 2012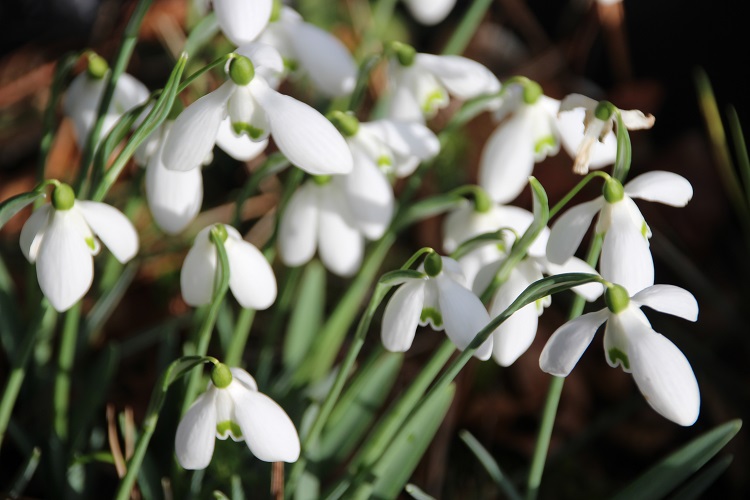 9th February 2018
References:
Bishop, M., A.Davis and J.Grimshaw. Snowdrops, A monograph on cultivated Galanthus. Griffin Press Publishing ltd. 2001 (reprinted 2006).