Galanthus 'Straffan'
Archive entry 10.01.10
Archive entry 28.01.18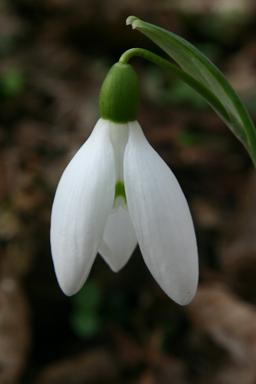 10th February 2006

A large flowered snowdrop that regularly produced two flowers from each bulb. Found in Lord Clarina's garden at Straffan, County Kildare in 1858. A seedling believed to be derived from bulbs of Galanthus plicatus brought back from the Crimea.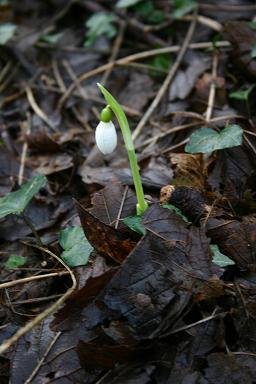 17th December 2006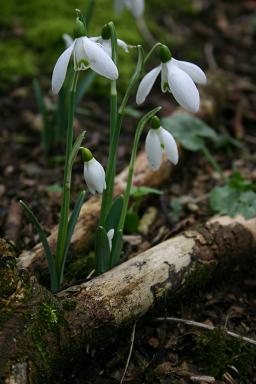 21st February 2007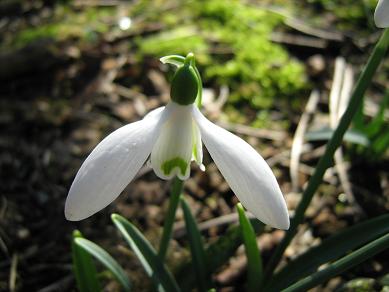 8th February 2008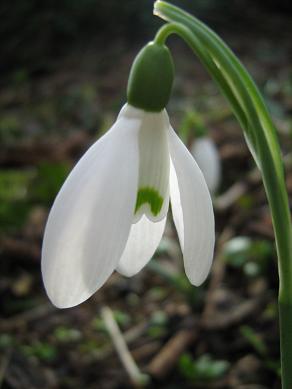 6th February 2009
19th February 2011

All of the snowdrops are a joy in the garden, but this little clump is a special favourite. It isn't because it is especially good, though the glaucous leaves are charming and it is good in flower.
The important thing for me is that it is by the side of a path, under an old Sycamore so the blue grey noses poke up through the brown leaf litter. Their slow expansion marks the days as winter passes into spring and quite by chance, the sun catches them through the afternoon when I am most likely to pass them.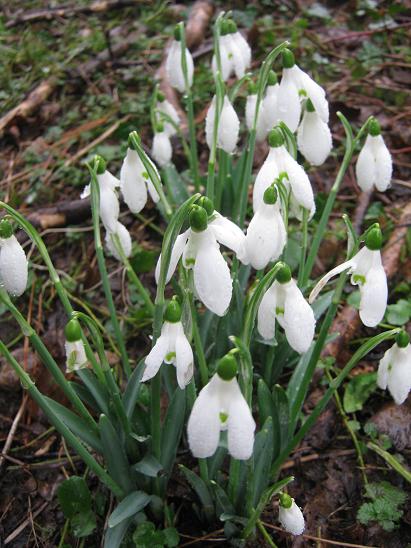 18th February 2012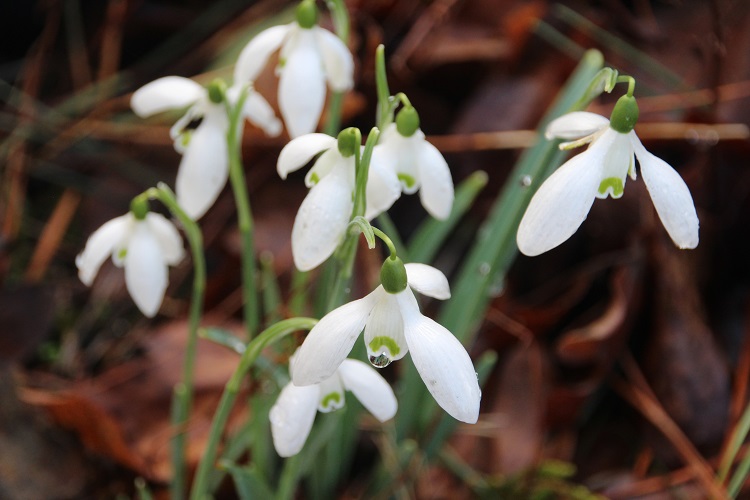 14th February 2017
References:
Bishop, M., A.Davis and J.Grimshaw. Snowdrops, A monograph on cultivated Galanthus. Griffin Press Publishing ltd. 2001 (reprinted 2006).