Galanthus 'Tiny Tim'
Archive entry 14.03.10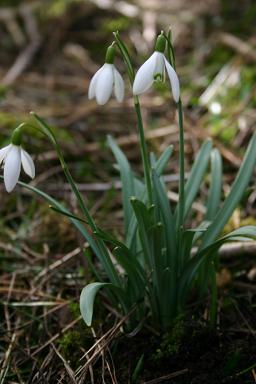 3rd March 2007

A widespread variety, first distributed by Sir William Lawrence. It is a small G.nivalis without a great deal to commend it, apart from its vigour. It is easy to give away, and hard to refuse, so it is often found where more select snowdrops would fear to tread. I once saw it looking magnificent in Marjorie Fish's garden in Somerset, which warms my heart to its weediness.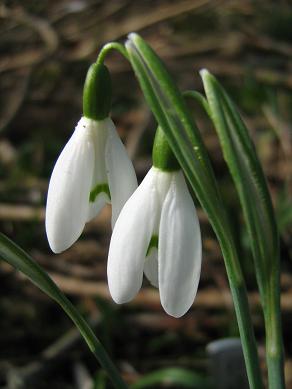 1st March 2009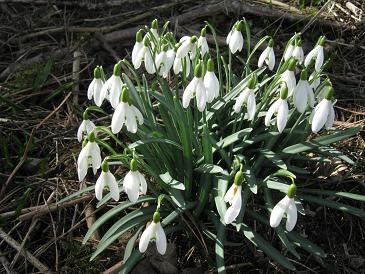 14th March 2010

True to form, it is bulking up at a prodigious rate. It is deeply steeped in the ordinary charm of the snowdrop without any special attributes . Spurning the snowdrops usual advance into the limelight by expansion of its decorative parts, this has shrunk from acclaim both literally and metaphorically.
It isn't tiny enough to elicit sympathetic ooo-ing from passers by, but I am quietly (if verbosely) fond of it!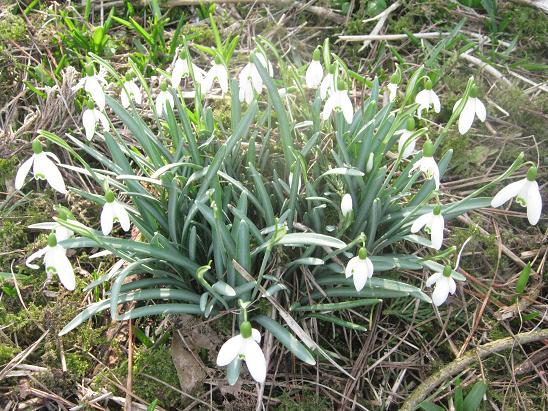 3rd March 2012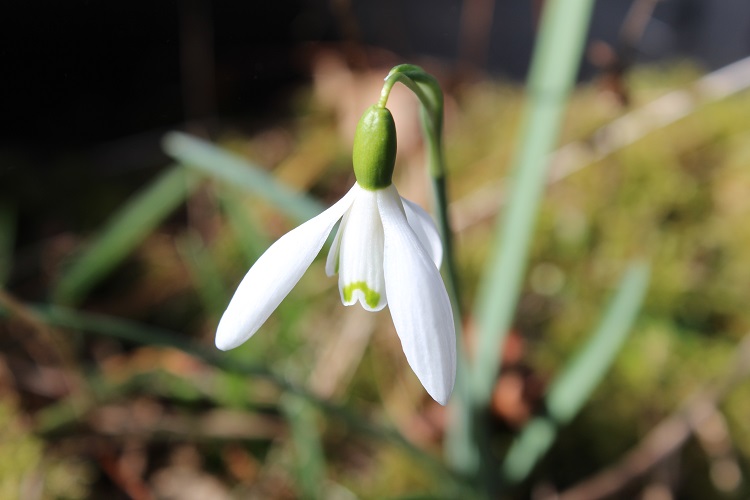 7th March 2015
References:
Bishop, M., A.Davis and J.Grimshaw. Snowdrops, A monograph on cultivated Galanthus. Griffin Press Publishing ltd. 2001 (reprinted 2006).