Geranium phaeum
Archive entry 27.04.08
Archive entry 01.06.08
Archive entry 03.05.09
Archive entry 11.04.10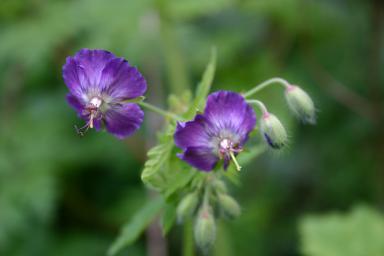 21st April 2006

A wonderful sturdy species that is surprisingly variable in colour. In a couple of parts of the garden they have formed large colonies. This one is a seedling from 'Lily Lovell', and inherits the pale centre to the flower.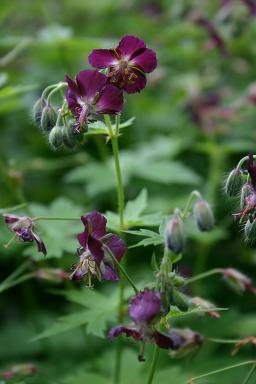 21st May 2006

This is 'Bowles Red', a seed strain with red puple flowers. I try to keep it apart from the other forms, but I don't entirely succeed.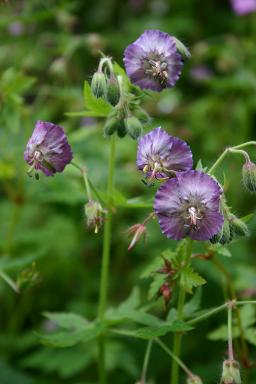 21st May 2006

Over the years I have selected a number of very pale seedlings. This is just one of many. Pretty enough, but not worth a name.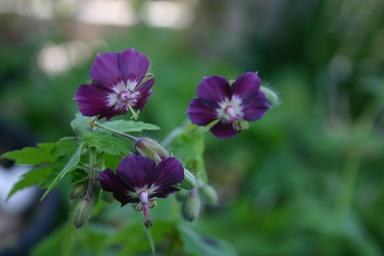 8th April 2007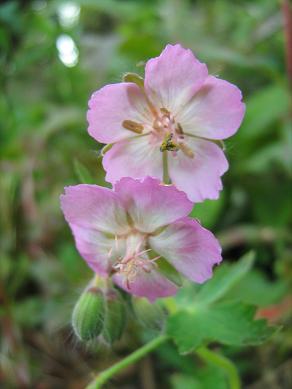 1st June 2008

This is the best of the current years crop of seedlings - one of the prettiest I have raised, but it will have to prove its vigour before I take very much interest in it!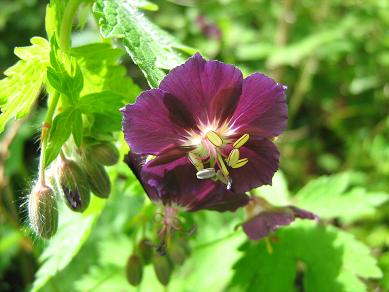 3rd May 2009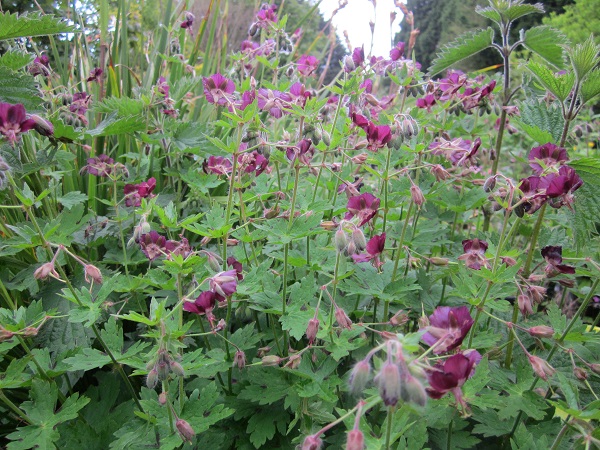 25th May 2013

Every year I find myself in April wandering through the garden looking for the first flowers which have come to represent an end to the idea of winter and a start to summer.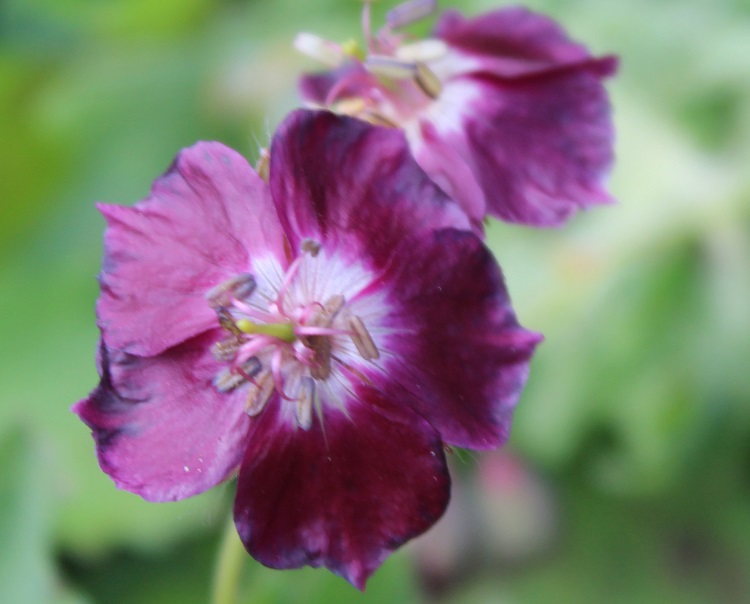 11th April 2015