Gladiolus aurantiacus
Archive entry 24.05.15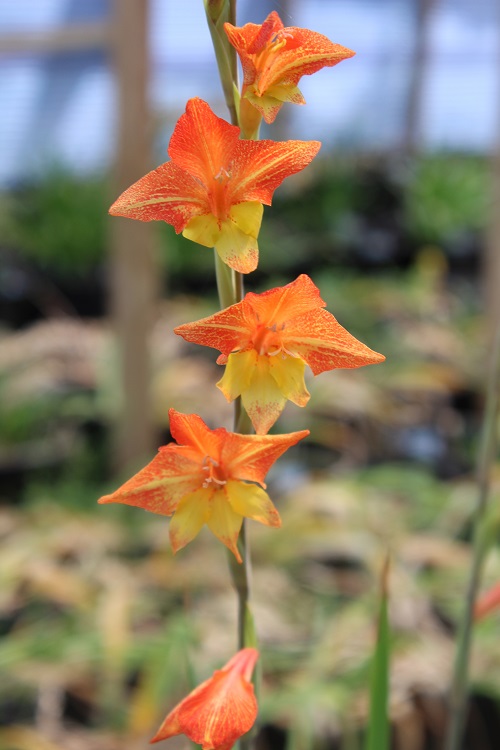 6th June 2015

A tall growing species from KwaZulu-Natal the grows in summer rainfall areas. It has been trying hard in the Nerine house, though it is out of step with the winter growing Nerine and it suffers as a result.
Grows naturally in dry, stony grassland and reaches quite high altitudes so I think it will be cold hardy at least.
Seed from the Alpine Garden Society, sown in 2007 so I have been quite patient with it (it should have flowered in a couple of years if I had been kinder to it).