Galdiolus italicus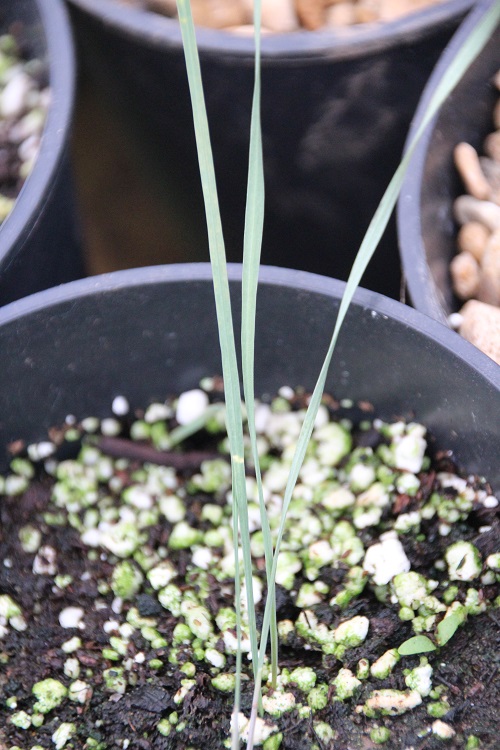 1st May 2016

There is a bed of Gladiolus italicus growing beside the Alpine House at Wisley that I admire every year and I have finally got some seed from the Alpine Garden Society and planted it.
If I don't misplace the pot or ignore them for too long, I might have flowers from these grassy seedlings in a year or two.
A widespread species from Europe and North Africa that has spread around the world with a certain weedy enthusiasm. It may be one of the parents/ancestors of the dark magenta "G. byzantinus" that is slowly and vegetatively spreading through Cornwall.