Hedychium 'Carnival'
Archive entry 11.01.09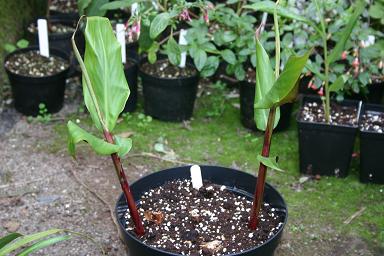 8th April 2005

A short growing hybrid raised by Tom Wood . Large spikes of pale peach flowers with a darker orange column. The young stems are deep red.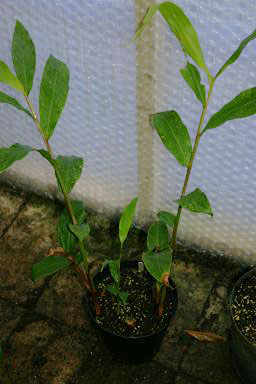 20th January 2006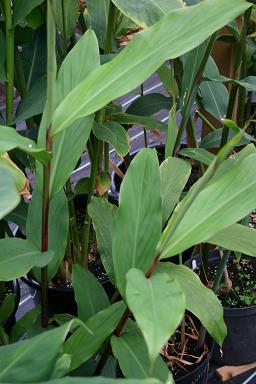 15th August 2006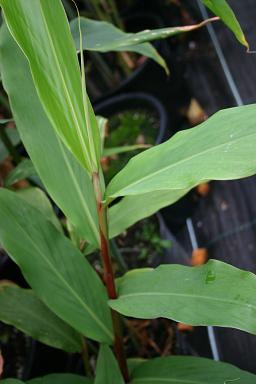 31st August 2006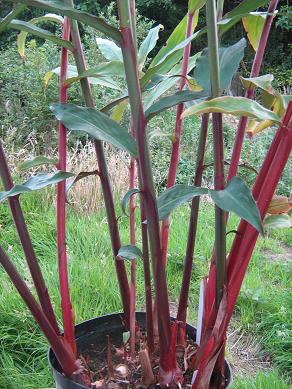 8th August 2008

It hasn't flowered for me yet, but the red stems are a striking feature.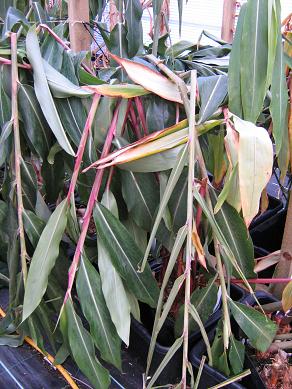 10th January 2009

The cold weather this year has been a bit much for it. This was the slowest of the cultivars to restart growth.