Hedychium coccineum
Archive entry 28.10.07
Archive entry 20.09.09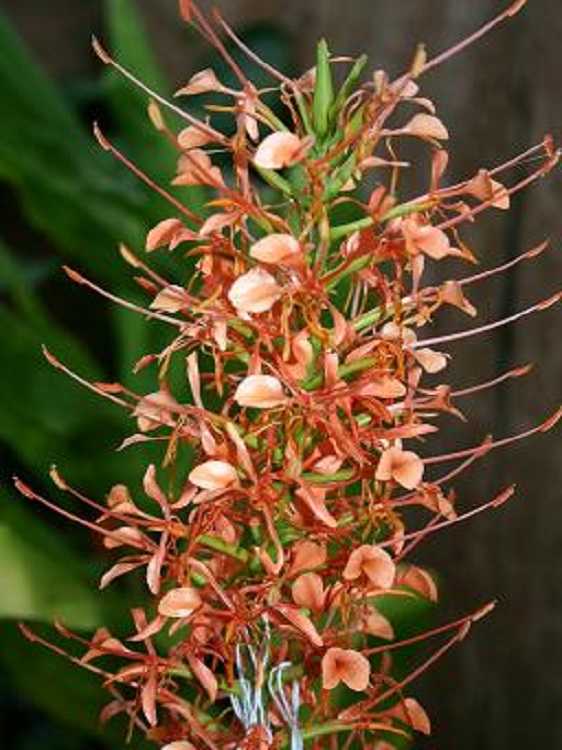 12th September 2004

A quite variable species occurring naturally from northern India south and west to Bangladesh, however it is grown widely throughout Asia.

There are a great many forms, and a great many names in cultivation. They are all good, but the shorter growing forms are easier to accomodate. The taller forms have no trouble reaching 7' or 8' (2.4m).

RHS Award of Garden Merit (1993).

For many years I grew a plant in a tub in a cold greenhouse, but during the recent Foot and Mouth disease crisis my dear little pig was moved into the greenhouse to keep her from harm, and to make space, this was one of the things that was moved outside. It grew strongly for two years, and then failed to re-appear.

Footnote: my dear little pig died of old age last year, in her sleep.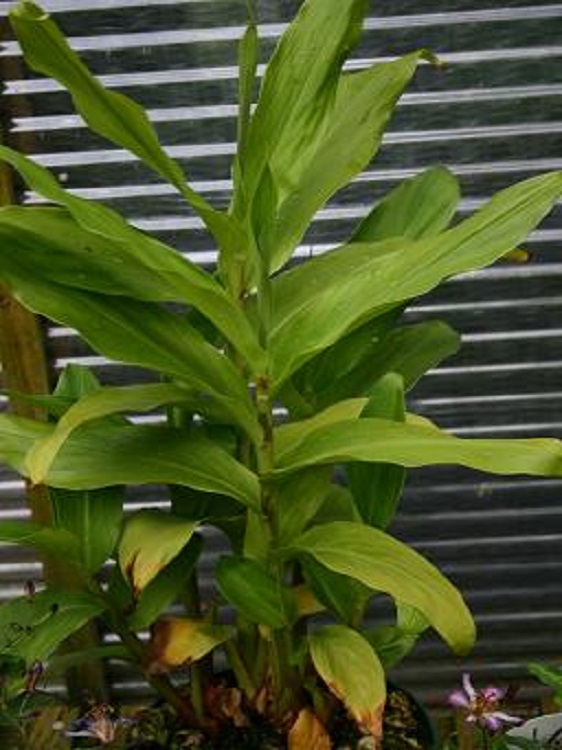 29th September 2006

I can't believe that this is actually a form of H.coccineum, but I have yet to see it flower, the species is very variable. It came form In Excess Garden Centre in Ringwood.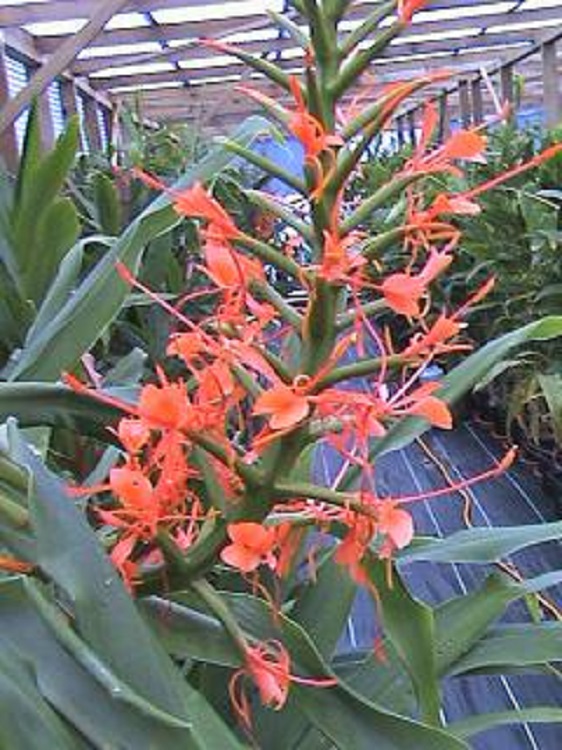 14th September 2007

This one came from Barncoose Nursery, and is fairly typical for the species. You can also see in the background that I have finally built a new greenhouse for the Hedychium. It is a big greenhouse, and in the first season I discovered that it isn't big enough!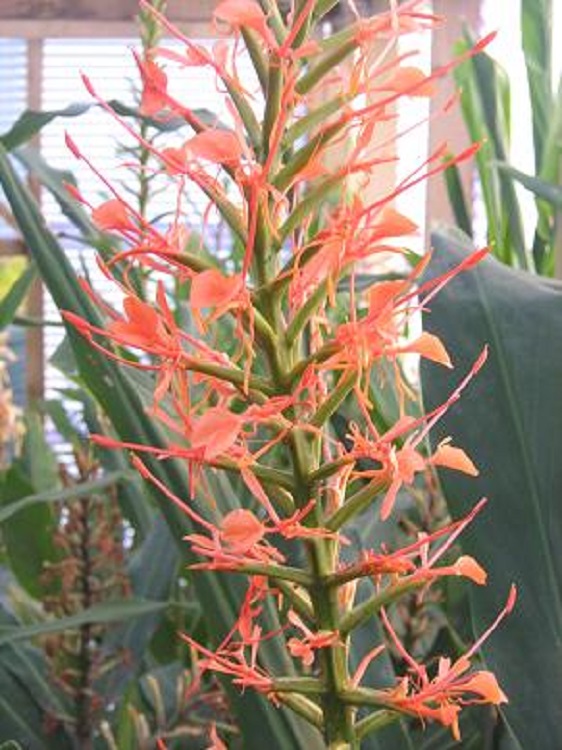 2nd October 2008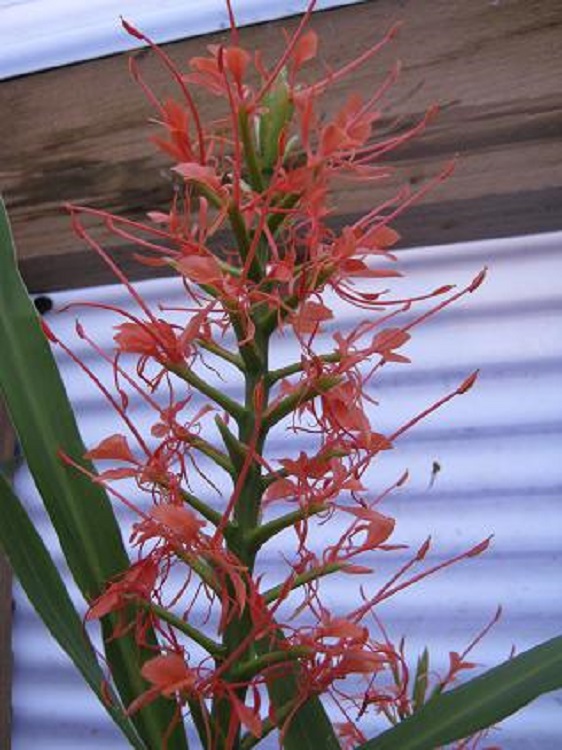 2nd October 2009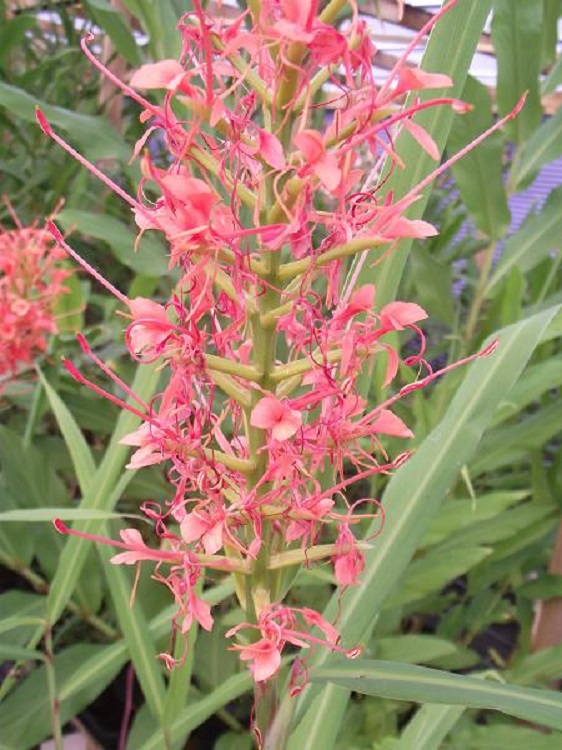 23rd September 2010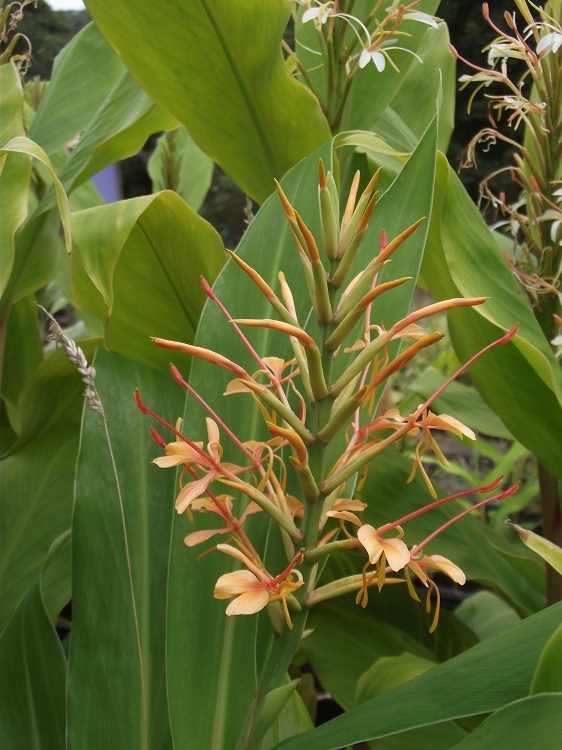 28th August 2015