Hedychium coronarium 'Gold Spot'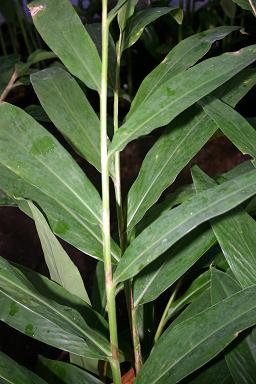 20th January 2006

A form from northeast India, collected and distributed by Ganesh Mani Pradhan. As the name suggests, it has a large golden orange mark at the base of the labellum.
This may easily be the proper owner of the name Hedychium coronarium var chrysoleucum.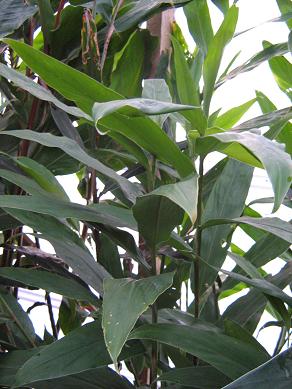 23rd November 2008

I think it is going to need a really warm summer if it is going to flower here.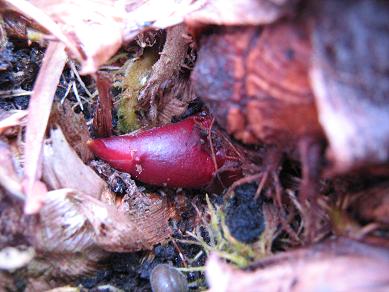 12th March 2009

Still no sign of a flower, but a nice red shoot to prove it has survived the winter.