Hedychium 'Dave Case'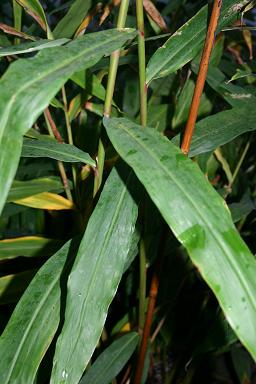 20th January 2006

A hardy modern hybrid raised by Tom Wood .He describes it as:

"A tall plant (to 7') topped with a ten inch spike of many pure orange medium sized flowers. It blooms from August through October and is hardy up to zone 7. It likes morning or late afternoon sun and makes a good border or screen planting."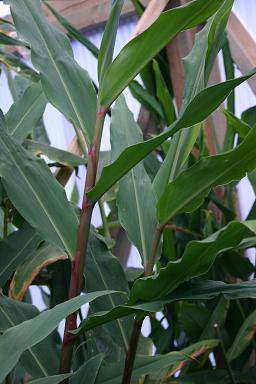 15th August 2006

It was a lot more vigorous in the greenhouse than it was in the conservatory, where low light levels made it a bit of a wimp, but it still hasn't flowered!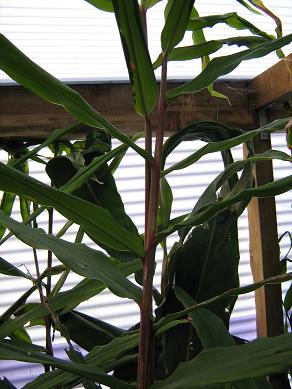 23rd November 2008

Getting taller, but still no flowers.