Hedychium forrestii (hort)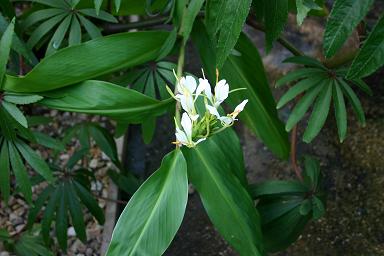 25th August 2005

This clone of Hedychium forrestii was the only one widely known in cultivation until very recently. Its origin is unknown, but it was originally distributed from Honolulu by Joseph Rock. The difference between he two forms is slight. I have a third form, with rather ragged flowers, obtained as Hedychium yunnanense

All forms are excellent garden plants, hardy, robust and tolerant.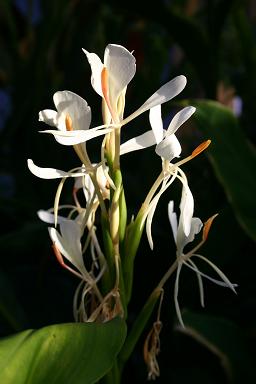 21st August 2006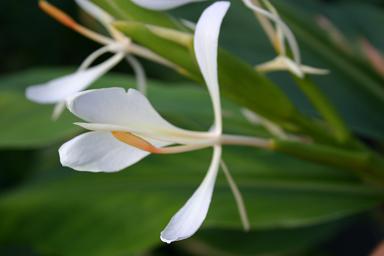 17th August 2006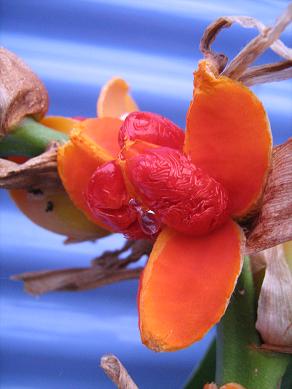 4th December 2008

The red seeds are wrapped in a shining red aril, and cupped in the orange walls of the seed pod.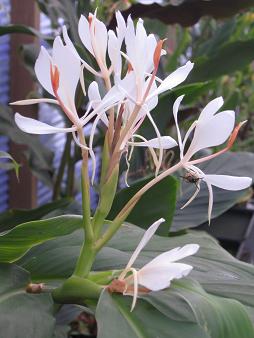 29th August 2009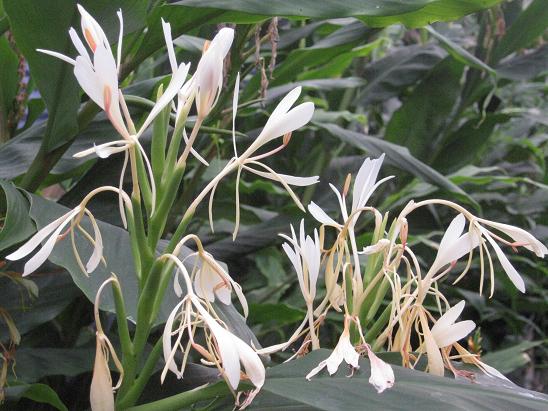 29th August 2010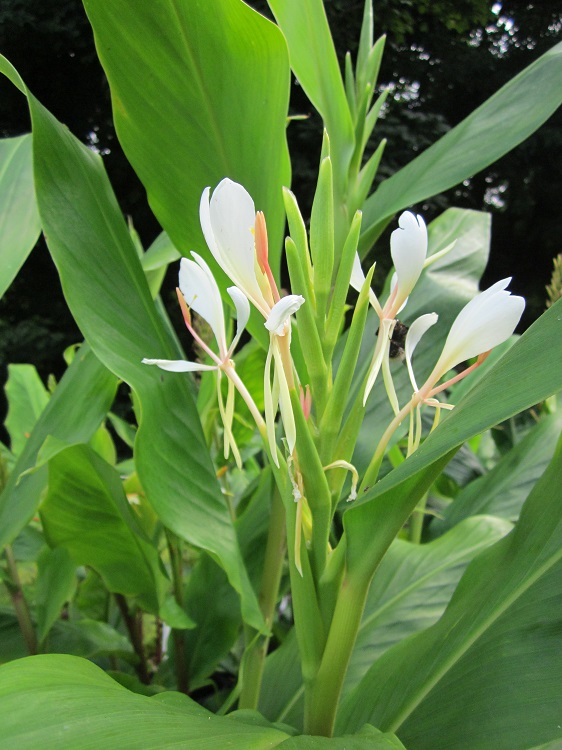 21st August 2013