Hedychium 'Giant Hybrid Yellow'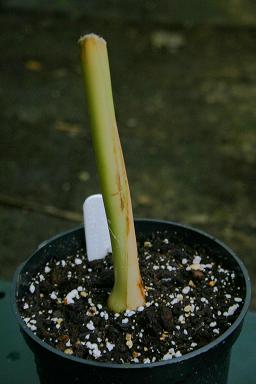 A large growing large flowered hybrid from the USA. Tim Branney suggests in his book 'Hardy Gingers', that it may just be a very large form of Hedychium maximum.

I have just obtained it from Aloha Tropicals. Their description says:

"Cross pollinated to get large flowers this ginger has very large clusters of 4" flowers on a 1' spike, its flowers are creamy yellow with a darker yellow throat. A very tall sturdy thick stalk with large broad leaves. Height to 9'. One of the largest Hedychiums. Nice landscape specimen!"

Their photograph shows a rounded head of large cool lemon flowers.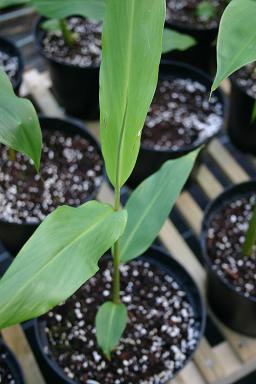 13th July 2006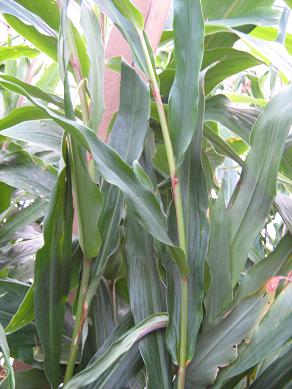 23rd November 2008