Hedychium maximum 'Keith Rushforth'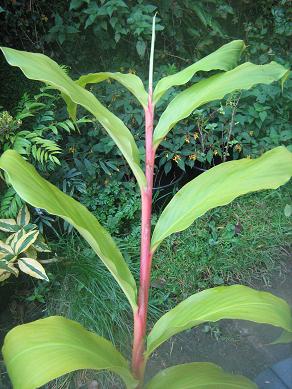 12th October 2008

A species collected by Keith Rushforth, as yet unidentified. When I got it, the label said "fragrant, white and orange flowers".
I rather like the red stems.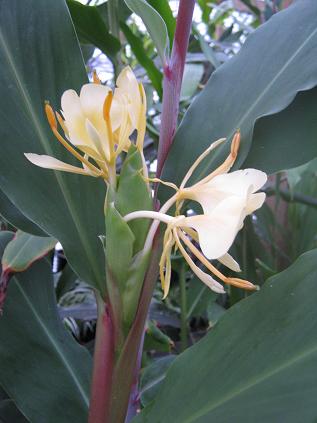 21st October 2009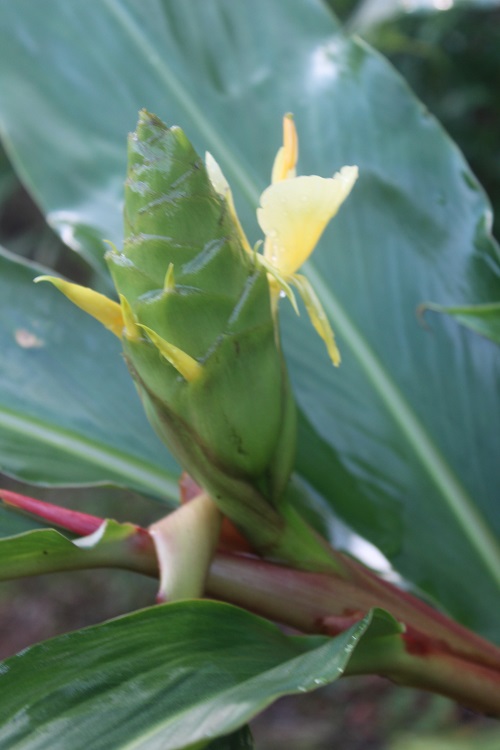 29th October 2021

Planted in the garden, it was clear when it flowered that this is H. maximum and I wouldn't be surprised to learn that is was the same thing as H. maximum KR.1859.