Hedychium nepalense
Archive entry 07.08.11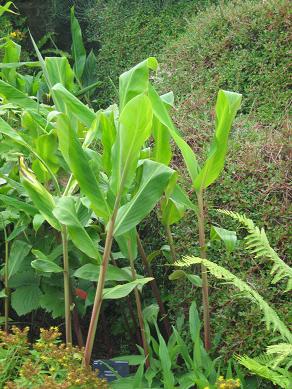 12th July 2008

Early this year I was sent a piece of rhizome under this name, and I knew nothing about it so I potted it up and waited. Shortly after that, I saw this plant growing on the rock bank at Kew, and I was pleased to get a picture, even if it had to be taken at a great distance.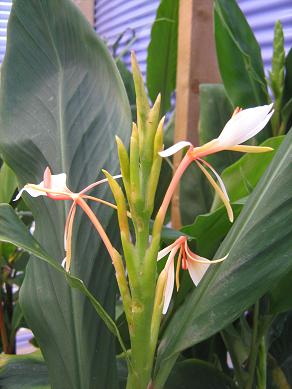 21st September 2008

My plant has produced a white flower that seems very similar to H.spicatum, and I have yet to check out the identity. I wasn't able to get back to Kew to see their plants in flower (assuming they managed to flower).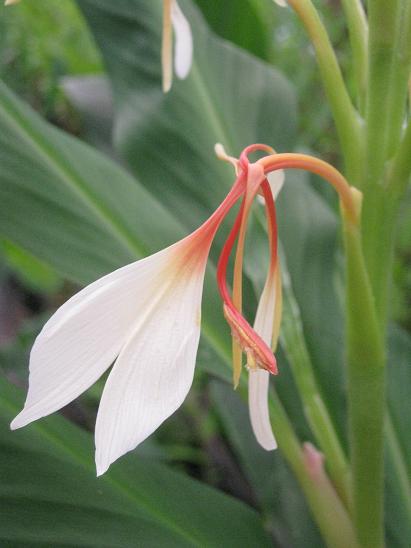 7th August 2011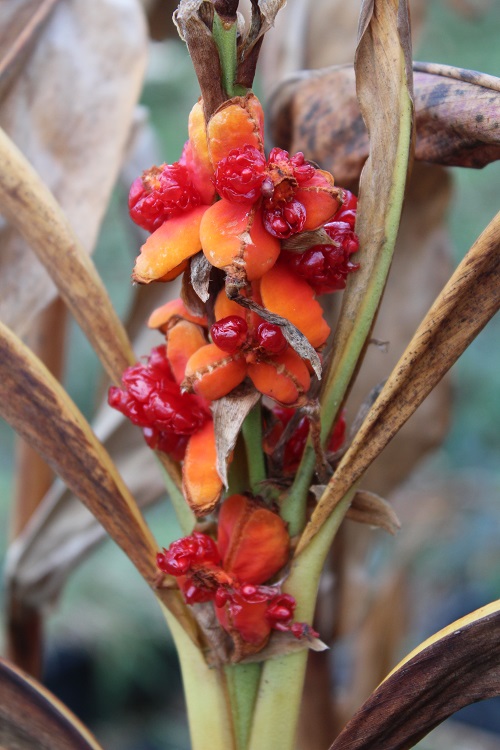 5th December 2014

I can't see anything distinctive about it, this specimen is just H. spicatum under a flashy name.