Hedychium spicatum 'Himalayan Lipstick'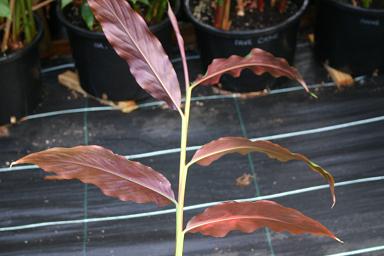 17th August 2006

The name turned up in a Jacques Amand catalogue. It has turned out to be a slender form of H.spicatum with dark red/purple reverses to the leaves. It has also been the most susceptible to attack by red spider mite.
Rather pale flowers that mean it is probably a form of H.spicatum var spicatum.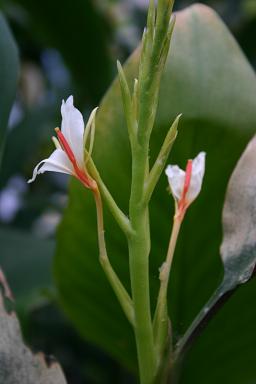 17th September 2006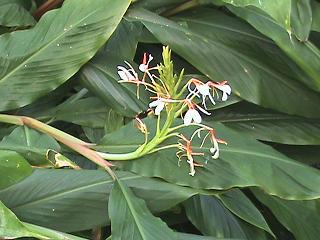 26th August 2007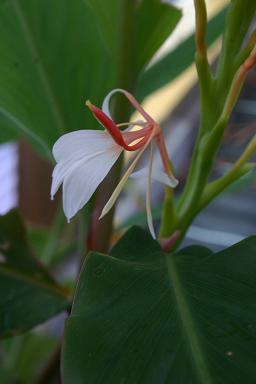 14th September 2007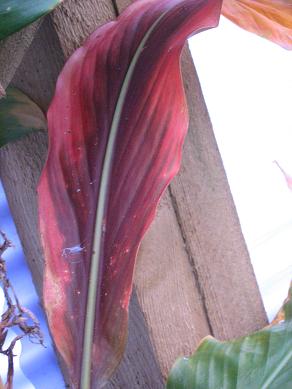 16th November 2008

As the autumn drains the green from the leaves the red colour of the undersides becomes more obvious.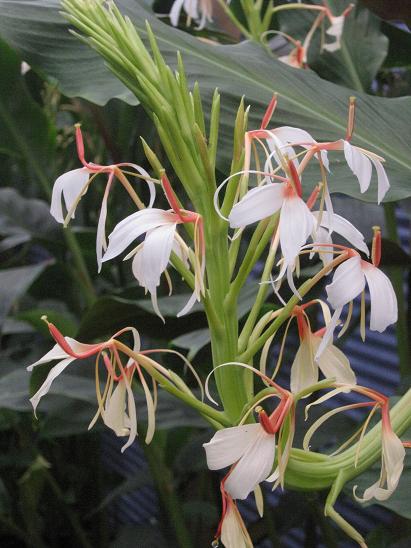 29th August 2010