Hedychium tengchongense"Yellow Flower"
Archive entry 19.10.08
Archive entry 09.10.16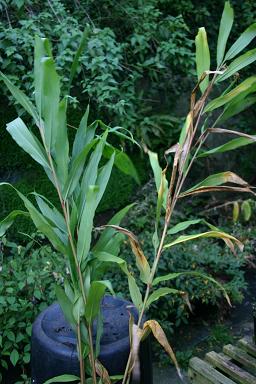 13th October 2006

One of the last plants I got from KobaKoba before they closed down (much missed). So far this is all I have seen of the flowers.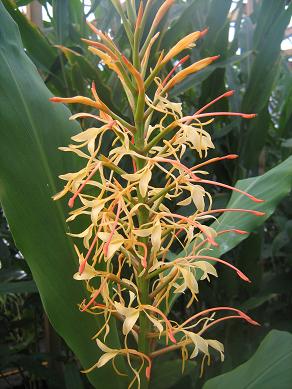 16th October 2008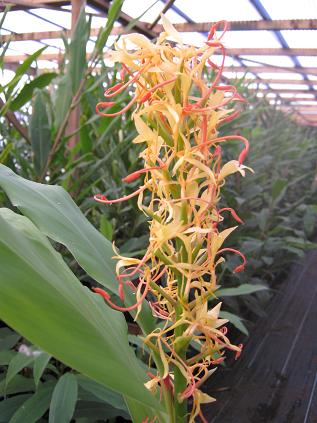 8th October 2009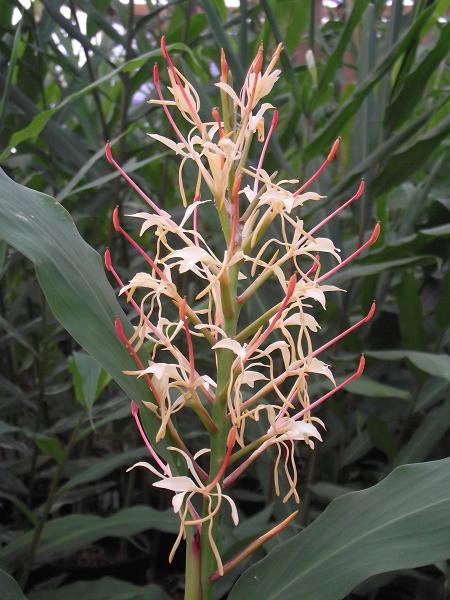 8th October 2010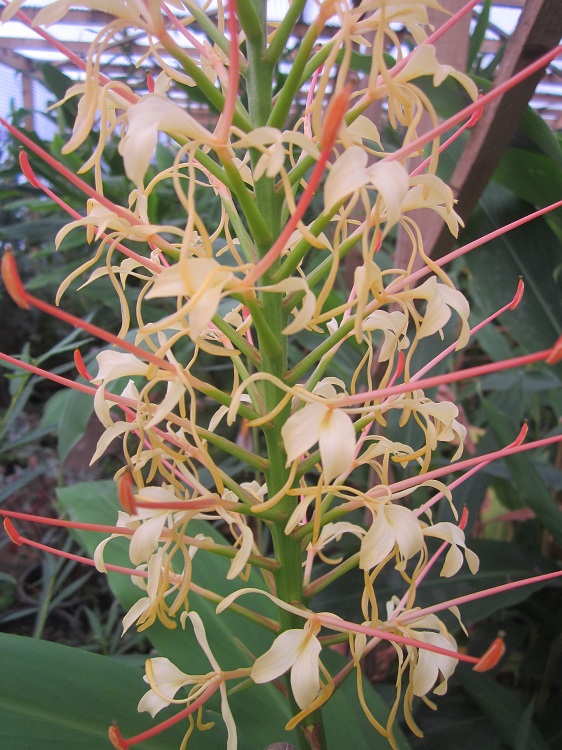 4th October 2014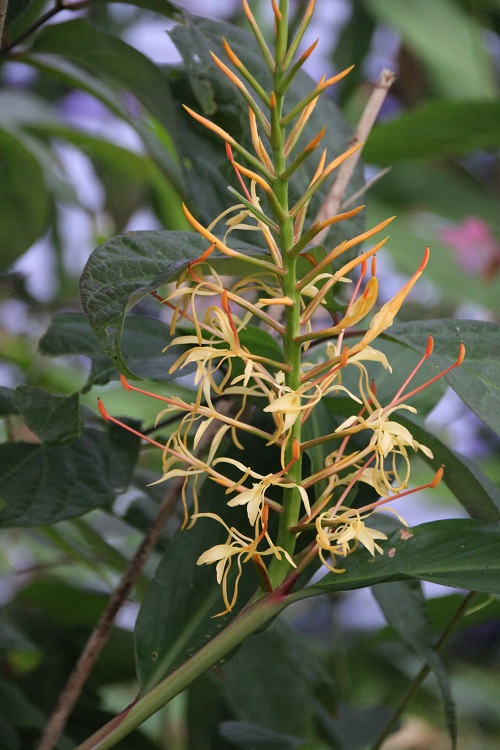 4th October 2015

Obtained originally as "Hedychium coccineum Yellow" with the caveat that it certainly wasn't a form of H. coccineum. It has now been provisionally identified as H. tengchongense.