Hemerocallis 'Black Magic'
Archive entry 15.07.12
Archive entry 06.07.14
Archive entry 25.06.23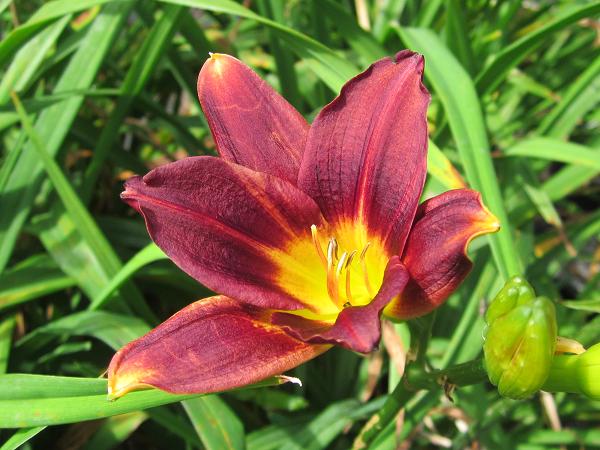 8th July 2012

This really is 'Black Magic' and this is really what it looks like. Photography can modify the shade slightly but there are some wildly extreme pictures in circulation.
Raised in 1949 by Douglas, part of a breeding line that would eventually lead to cultivars that did not require imagination to see the promised black. This one was a great colour for the time, but it is red. Dark and odd, but red. It is even called red in its registration description.
One understands when an elderly person says something that is a little less than accurate and the same courtesy should be extended to elderly cultivars.


| | | |
| --- | --- | --- |
| | | |
| 29th July 2017 | 30th June 2018 | 3rd July 2020 |