Hemerocallis 'Snowy Eyes'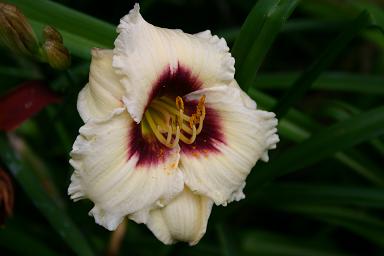 A marvellous ruffled flower. It isn't exactly white, and the eye is certainly purple, but perhaps whoever named it had been dazzled. It is certainly a dazzling plant.

Don't expect it to blend into the border, this is an attention seeker not part of the supporting cast!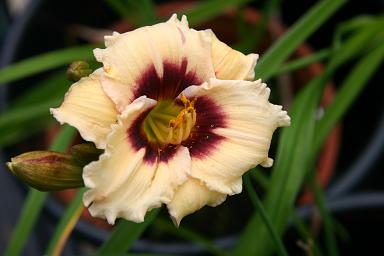 20th July 2006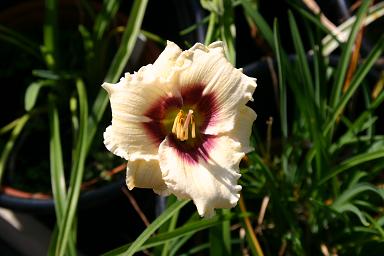 1st August 2006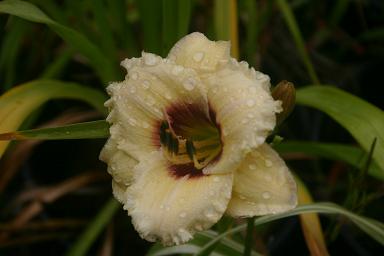 15th August 2007