Hepatica transsilvanica 'Ellison Spence'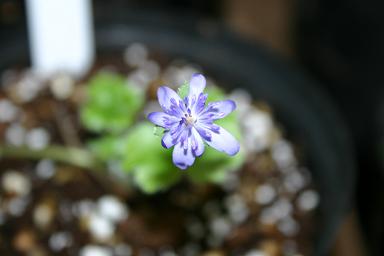 23rd March 2005

Hepatica transsilvanica is a vigorous species with a small natural distribution in Rumania.

'Ellison Spence' is a pretty mid blue form with double flowers, the stamens and the carpels are all converted to petaloid organs clumped together in the centre of the flower. As the flower ages it becomes more ragged and loose.

Originated in cultivation in Ireland.