Hepatica x media 'Harvington Beauty'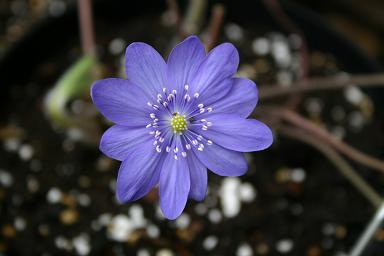 Hybrids between Hepatica nobilis and Hepatica transsilvanica are said to occur naturally in Romania. In cultivation, the hybrid has been repeated to produce vigorous large growing plants that perform excellently in the garden.

'Harvington Beauty' was discovered in Harvington Gardens in the Vale of Evesham. Stock was passed to Ashwood Nurseries who have distributed it.

The large mid blue flowers are freely produced and are followed by fresh clumps of green leaves.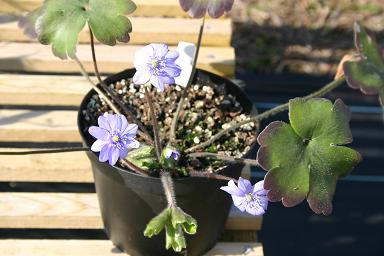 It makes a large , vigorous plant with bold foliage. Growing here in a 2l pot (approx 6inches).