Iris 'Katharine Hodgkin'
Archive entry 25.02.06
Archive entry 02.02.09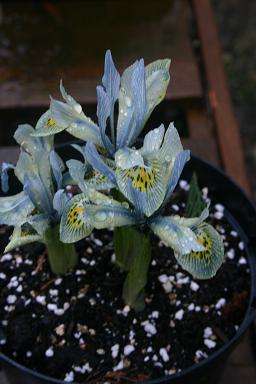 16th February 2006

(I.wingradowii x I.histrioides 'Major')
Raised by E.B.Anderson from a cross he made in 1955, this has turned out to be a better garden plant than either of its parents. It divides vigorously, and reliably produces its unique pale greenish flowers at the end of January. In recent years some newer green flowered hybrids of similar sorts have been produced, but they have yet to make an impact in gardens.
I bought a single bulb from a specialist grower in 1979 for £1.50, which was a perfectly reasonable price at the time (comparable with a gallon of petrol). I wanted some in a pot this year, so I bought these three in flower for 84p because it wasn't worth digging them from the garden (for 84p I would be allowed to stand on the forecourt and inhale some petrol fumes!). It is no surprise that the nurserymen who sell interesting things go out of business.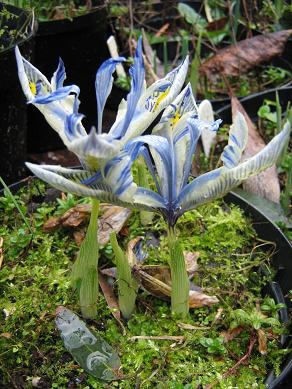 2nd February 2008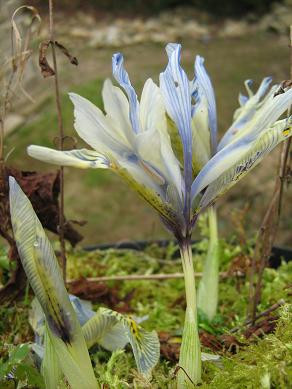 1st February 2009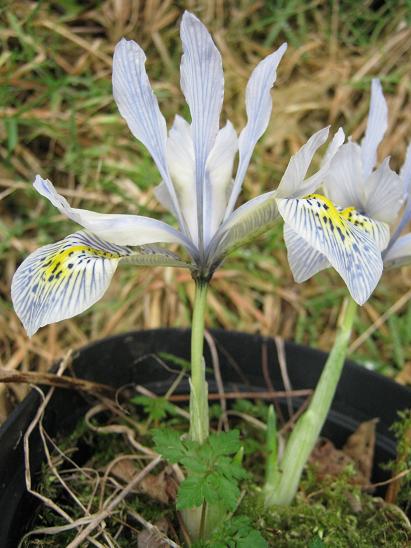 6th February 2011