Lachenalia bifolia 'George'
Archive entry 28.11.10
Archive entry 26.12.10
Archive entry 31.03.13
Archive entry 25.12.16
Archive entry 22.12.19
Archive entry 20.12.20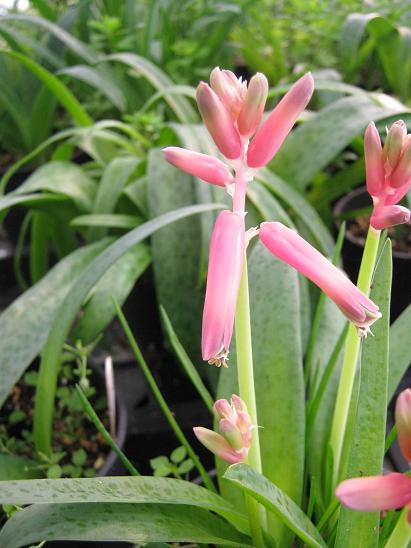 20th November 2011

A vigorous species from winter rainfall areas in South Africa, on lowland flats near the coast. It flowers in early winter and is vigorous and fairly cold tolerant for me.
Last winter the flower stems were twisted and distorted by the sheet of black plastic I put over them as frost protection.
The species varies from orange through scarlet to dark red. This plant was originally grown from seed collected in George, South Afica. Rather pale red flowers, selected by Rupert Bowlby.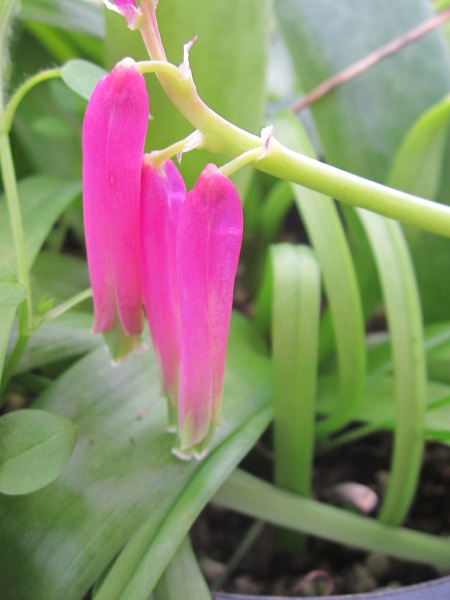 13th March 2013

Originally described as Aletris bifolia by N. L. Burmann in 1768, it was later described by Domenico Cirillo in 1788 as Phormium bulbiferum. It was first included in the genus Lachenalia in 1789 and the name L. bulbifera persisted until Graham Duncan drew attention to the existence of the earlier epithet, published by Burmann in 1768. The species is now properly known as L. bifolia (but it is going to take me an age to adapt).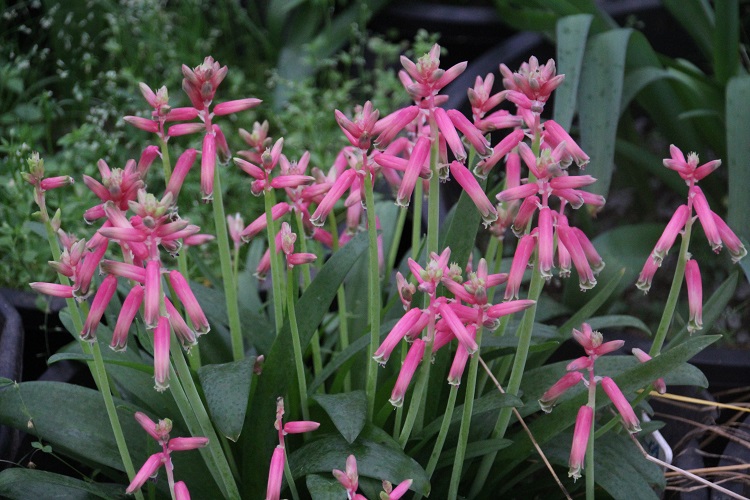 8th December 2018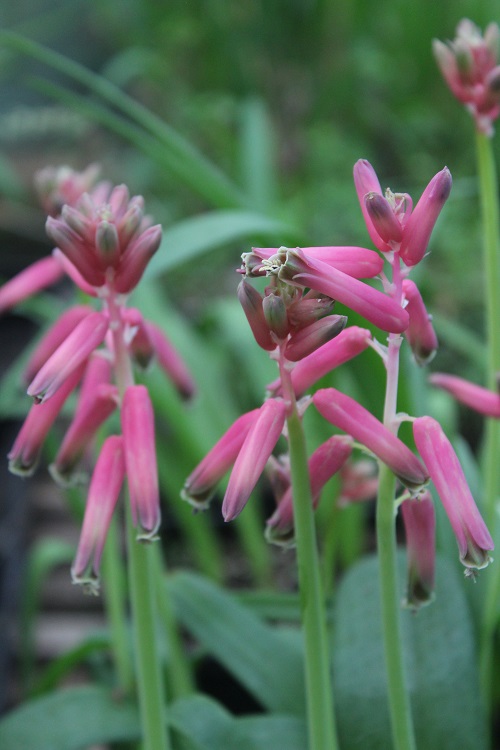 26th November 2021
References:
Duncan, Graham - Lachenalia, Kew 2012.