Lilium 'Reinesse'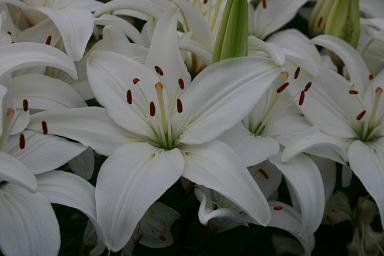 25th June 2006

I would like to say that there is a really good reason for me growing this wonderful white lily, but the truth of the matter is that the pot, on flower, was reduced to £1.99 in B&Q, and I felt like some cheery flowers. Perhaps that is a good reason after all.
I bought the pot in flower in November 2005, but this year they have come up twice as good.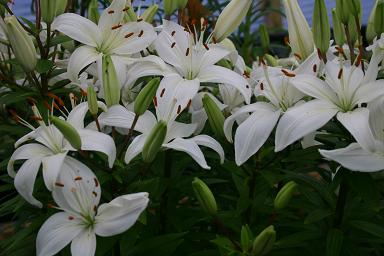 10th June 2007

By summer 2007, the original three bulbs in the pot have become a forest, and they are starting to suffer from the congestion. I should probably split them and make more potfuls for next year.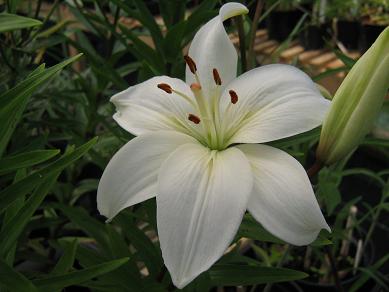 8th June 2008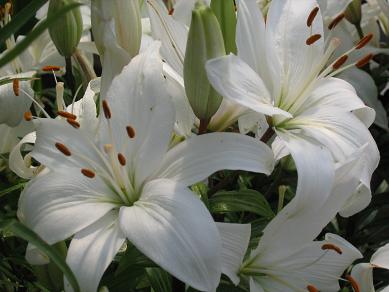 14th June 2009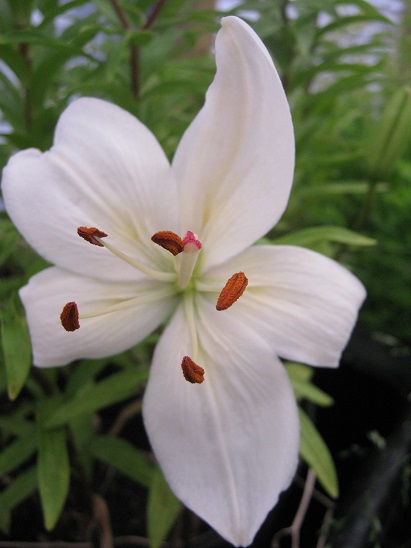 23rd June 2012