Liquidambar styraciflua
Archive entry 02.11.08
Archive entry 19.11.17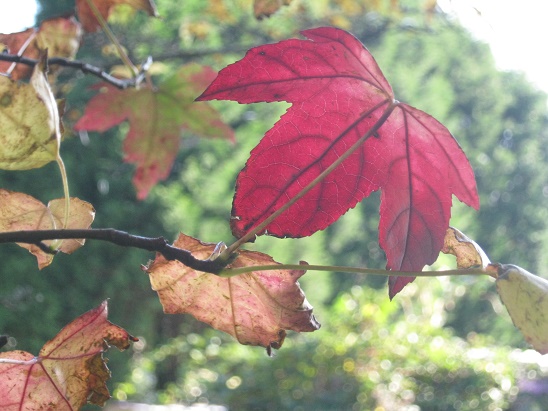 6th November 2011

I have a small seedling, planted twenty years ago, that has now reached about eight feet tall. To be fair, it is planted in deep shade and it was damaged rather severely a few years after planting when I slipped and sat on it. I had to dig it up and prune the roots. New shoots formed from the base, and it has regrown.
Unfortunately, it has never managed to colour. This red leaf is about the best it has ever produced.
I should probably remove it and be done with it, but I asume that one day I will get bored with giant tree Magnolia (the source of the shade) and want something simple and plain instead. Or they will blow over in a gale.
I will try to keep it, and I will try to let a little more light in.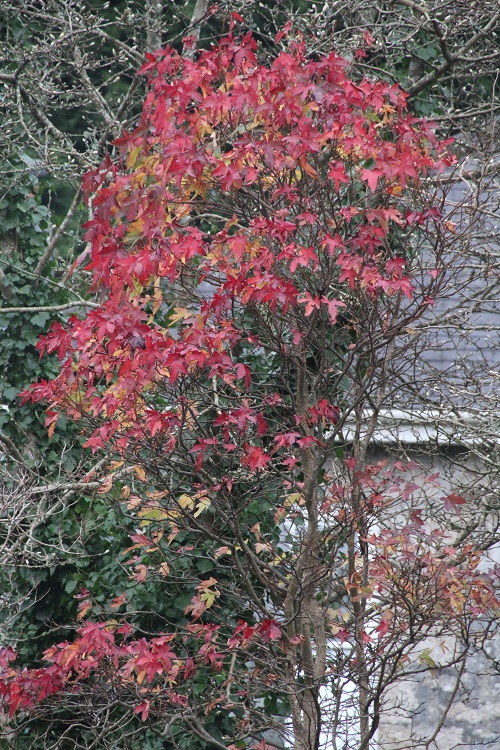 2nd December 2017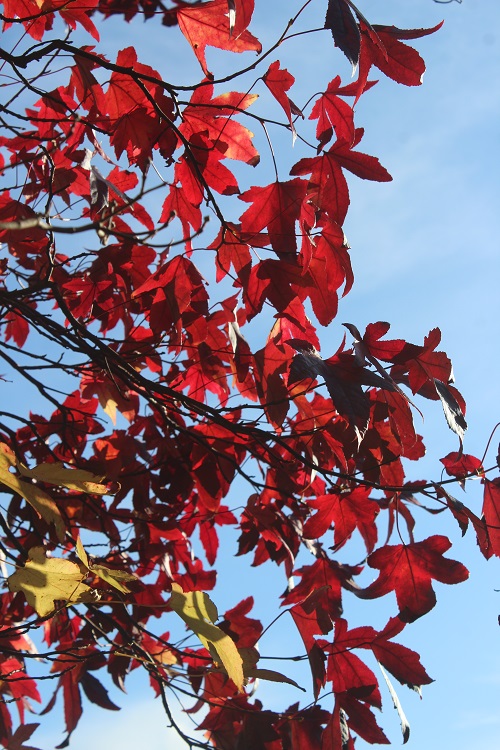 4th December 2021

Although the species is best known from the USA its distribution stretches south through Mexico to Nicaragua.



References:

International Dendrology Society, Trees and Shrubs Online, https://treesandshrubsonline.og