Liquidambar styraciflua 'Aurea'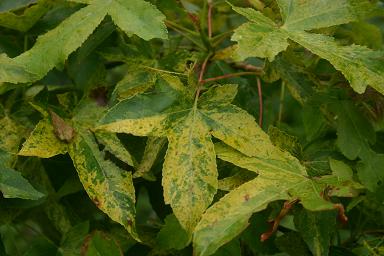 28th July 2007

I planted my young tree about five years ago, and it is slowly advancing beyond the 'just planted' appearance.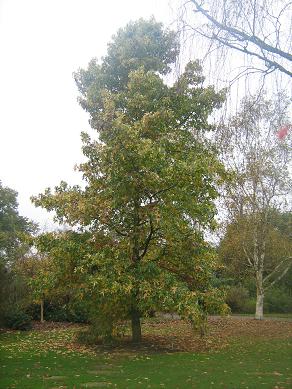 1st November 2008

I will be well pleased if it grows into a specimen as good as this one at Wisley!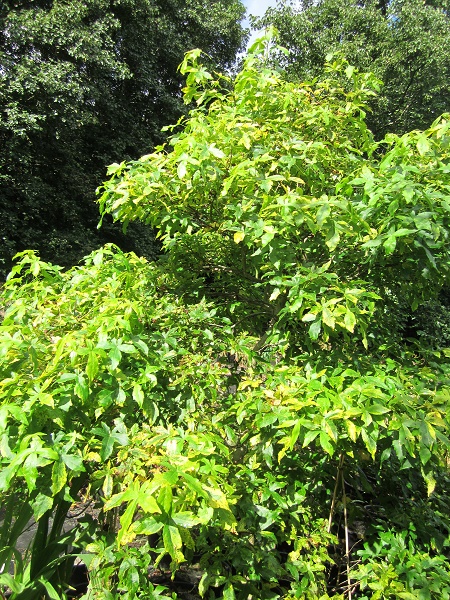 6th September 2013

Trees change slowly and it takes a while to realise that after years of looking down on it, it is now looking down on me. This isn't a clone that produces anything significant in the way of autumn colour but there is a richness about the colour of the summer leaves that is satisfying.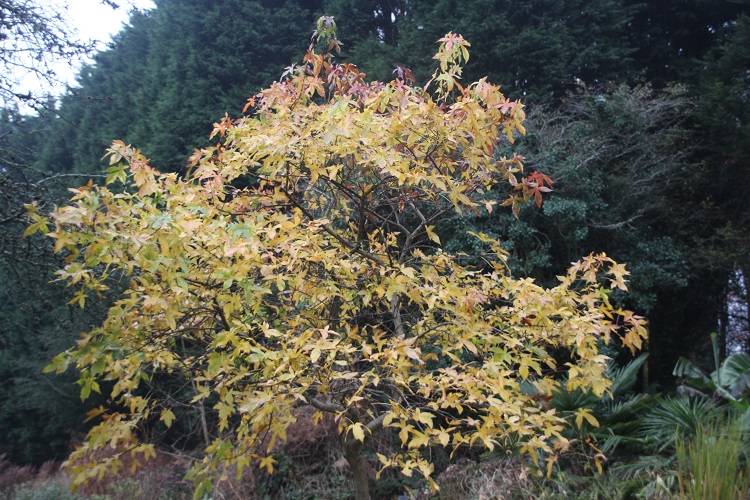 15th November 2018