Nerine bowdenii
Archive entry 17.10.10
Archive entry 08.11.15
Archive entry 23.10.16
Archive entry 18.10.20
Archive entry 19.09.21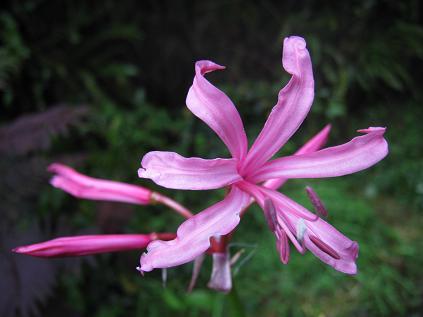 20th October 2009

A common and sensational species that I keep in a pot when it would be much happier in the ground.
Maybe this year!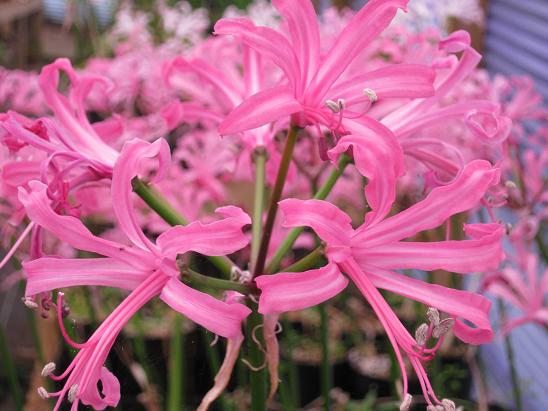 8th October 2011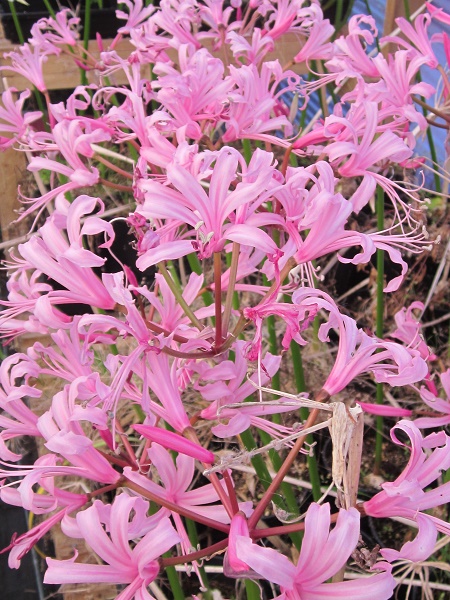 25th October 2012

I have a number of clones of this sensational species, and like all mildly obsessive collectors of things I keep them apart while I consider the differences. I call this one "tall vigorous". It is one of the best and does what it says on the label.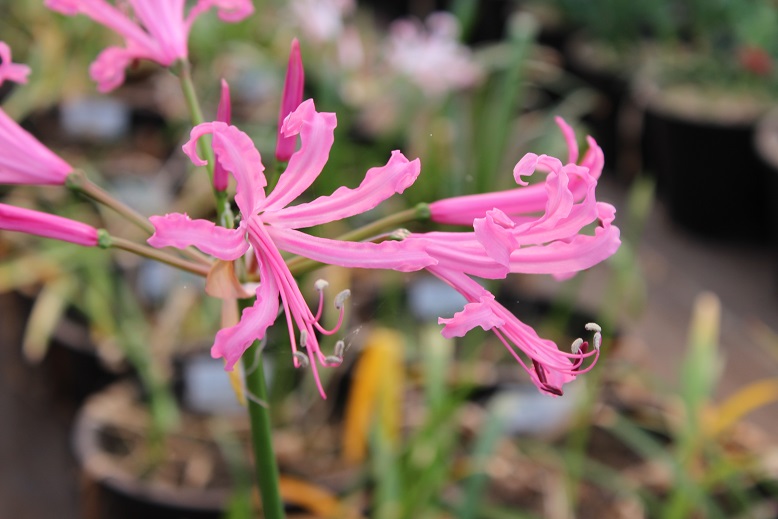 7th October 2015

One of the first of my own seedlings to flower, raised from 'Mollie Cowie' and nothing special.