Ophiopogon japonicus 'Fuiri Gyoku Ryu'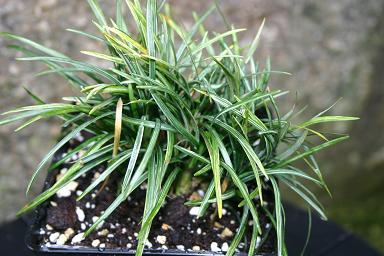 A variegated form of 'Gyoku Ryu' with silver stripes running along the leaves. Slightly more open growth than some of the smallest dwarves.
I am still looking for growing conditions that really suit it. The strange yellowing of the old leaves has persisted through the entire year - there has never been a time that it looked new and fresh.