Pelargonium fulgidum
Archive entry 12.10.14
Archive entry 09.08.15
Archive entry 18.09.16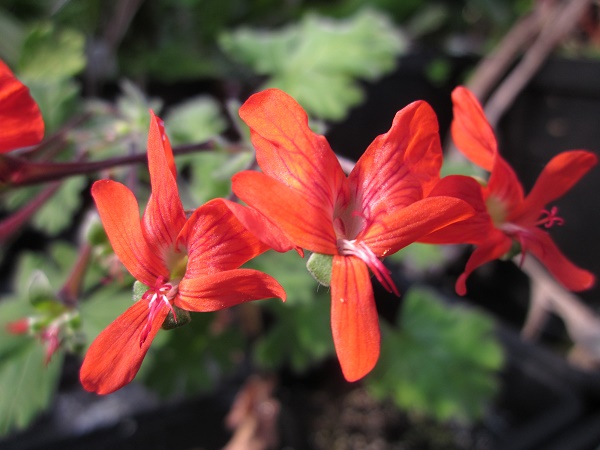 30th May 2013

Pelargonium is one of those genera that has been hidden in plain view. P.zonale has produced a diversity of offspring with the freedom of an uninhibited rabbit and it can be dificult to see past them.
I am prepared to try almost any of the species that become available, and if I am honest I have killed most that I have tried, but some have lingered long enough to be appreciated and a few look like long term survivors.
I was given a young plant of P.fulgidum in the spring with a warning that it probably wouldn't take more than a degree or two of frost. The bright flowers have been spectacular through the summer and if it doesn't make the winter (in the Agave house) then I have had a good year to remember.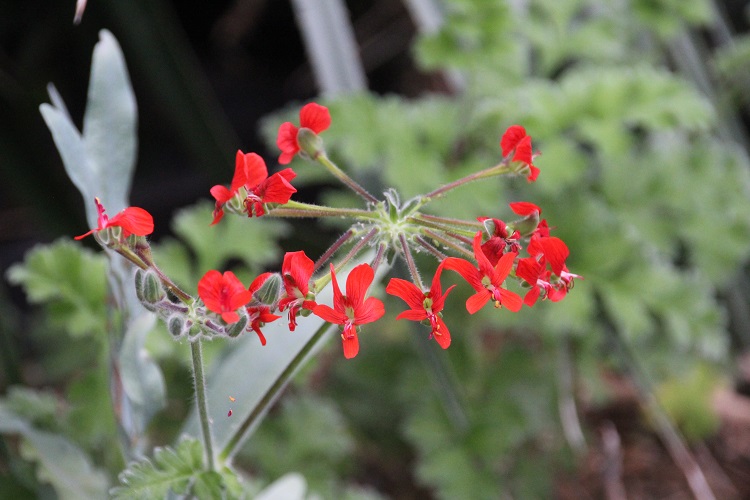 24th September 2016