Pelargonium 'Splendide'
Archive entry 21.06.15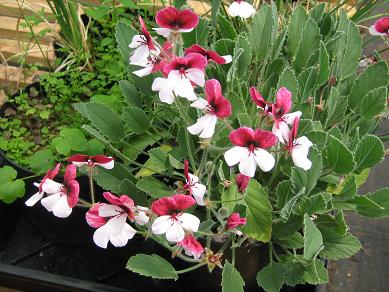 22nd June 2008

(Pelargonium tricolor x P.ovale)
An excellent hybrid Pelargonium that is hardy enough to have attracted the attention of the mass producers, and now turns up from time to time in garden centres. Does well in a pot, and has been hardy under cover.
In these days, when you only have to whisper the words 'patio plant' to be surrounded by a gaggle of drooling half-wits it is nice to find something that will really enjoy a dry sunny location!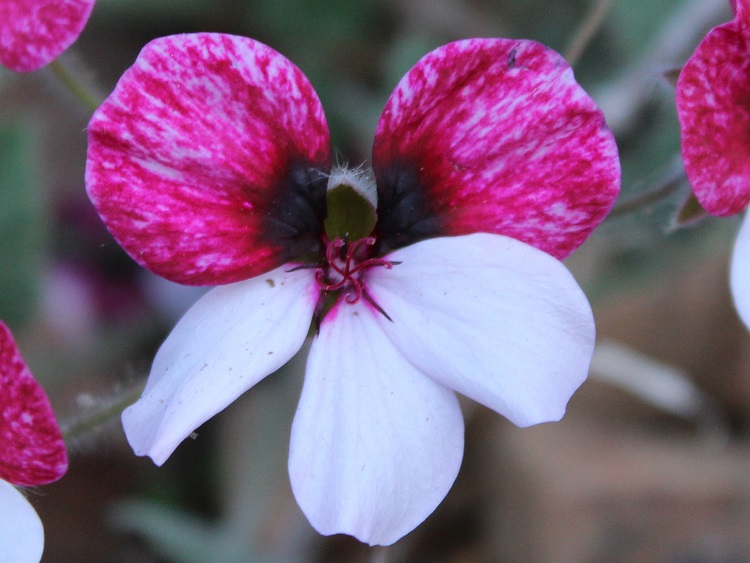 19th June 2015