Petunia 'Balpephan' PHANTOM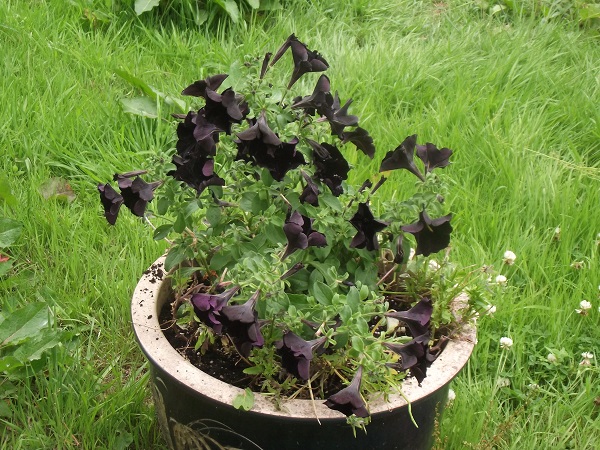 9th July 2011

I an never quite sure that I should include the annuals in the garden, but this Petunia is so amazing that I think it is worth rercording. It also won the Fleuroselect Award in 2010, so I'm not the only one who has been impressed.
Raised by the Ball Horticultural Company in Chicago, the deep black colour was achieved by pollinating a deep burgundy bicolored plant with a blue and white bicoloured plant. A single black seedling was produced and has been propagated vegetatively. Plants produce pale greenish stripes through the flower, though there was some variation in the plants I saw and I selected the darkest. It continued to produce black flowers throughout the season with only an occasional green stripe.
It died at the end of the season but I think I would grow it again. This year I was happy enough to enjoy the black flowers just because they are astonishing but if I grow it again I will be trying to make outrageous combinations.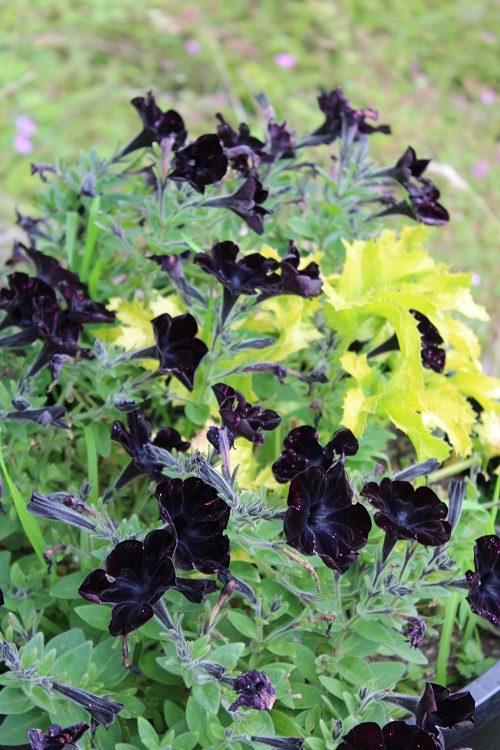 1st August 2015