Phygelius aequalis 'Trewidden Pink'
Archive entry 30.09.12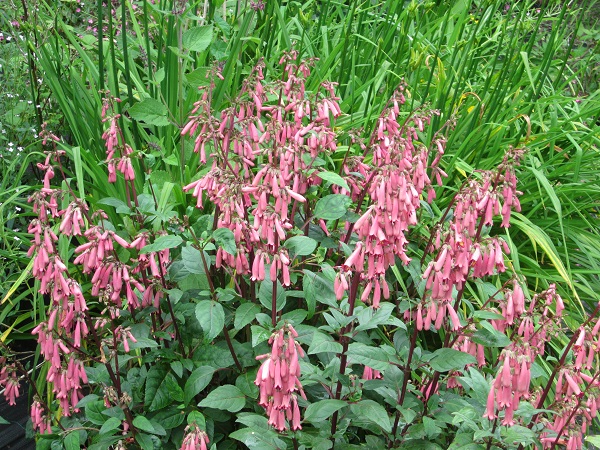 7th July 2013

Phygelius aequalis is the hardier of the two species. It is slightly shorter than P.capensis and slightly more herbaceous and less "almost shrubby" than that species.
It was known as a bright orange flowered plant and there was great excitement when the yellowish-green form 'Yellow Trumpet' was introduced. Hybridists went wild and hidden among the trumpeted fanfares or wonder that followed, this pale flowered form of the species was introduced.
I like them all because I am a sucker for a trumpeted fanfare but this has been especially good, making a sturdy mound of green foliage and covering itself in flower heads throughout the summer.
I'm not alone, the RHS gave it an Award of Garden Merit.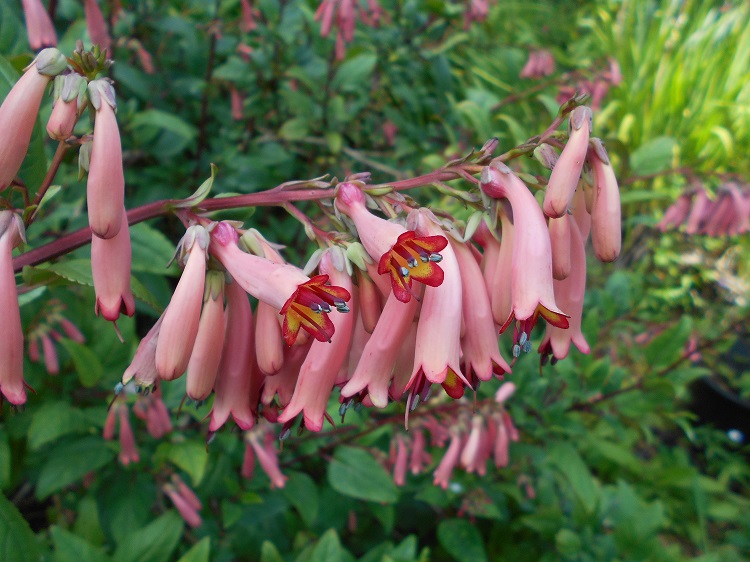 18th June 2014