Pieris 'Firecrest'
Archive entry 06.05.18
Archive entry 16.02.20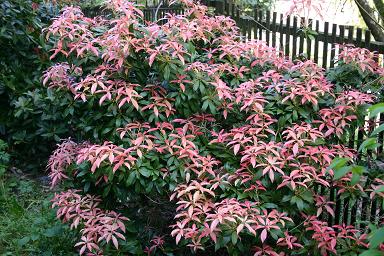 28th April 2006

A really beautiful little dwarf form with fine leaves, and the brightest pinky-red new growth. It is a delight for a few weeks. The red colour fades through to lime green as the shoots extend, and are also an asset in their season. Masses of pure white flowers before the new growth emerges.
A fabulous little plant, except...
....for about a week in spring, between the pink-red period and the lime green period, there's a washed out period when the new growth is an anaemic yellowish white that looks like a giant pile of radioactive Godzilla vomit. It's sad, but amid the glorious display, for a few short days you have to be prepared to look the other way, or laugh.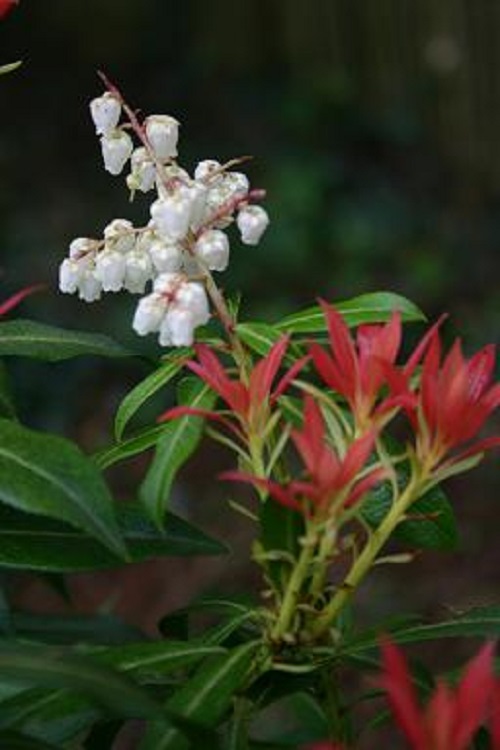 15th April 2007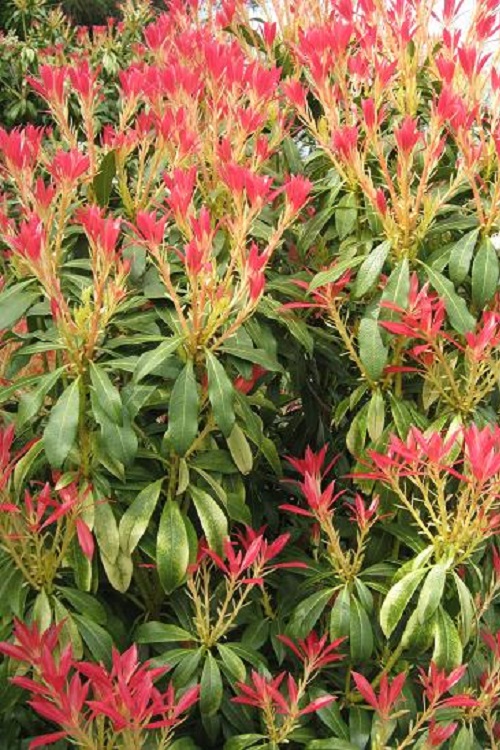 27th March 2011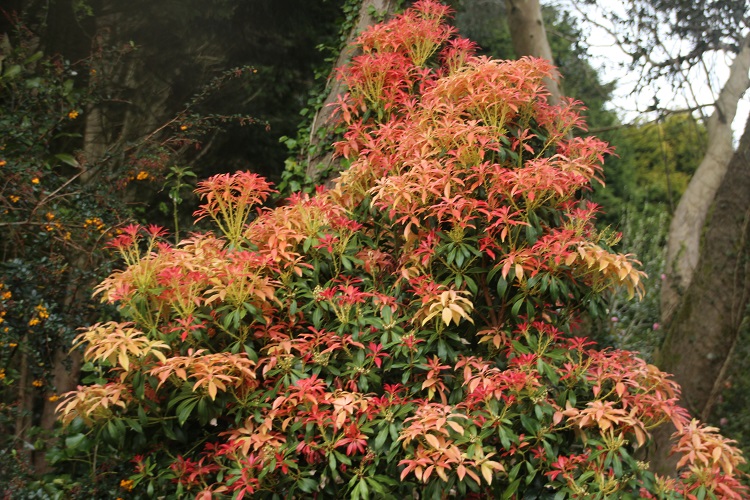 3rd May 2018