Pinguicula crystallina ssp.hirtiflora

Photographed in the former Yugoslavia in 1982, a pretty little species that I haven't seen in cultivation since then. Most of my photographs are out of focus, but I can't remember whether it was cheap wine or youthful incompetence to blame!

Growing on almost bare rock, but don't let that fool you regarding cultivation. It only grows on bare rock that has a permanant thin film of moisture running over it from natural springs!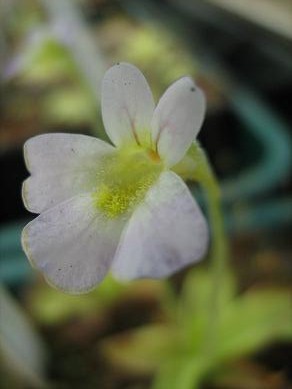 7th August 2008