Pleione Askia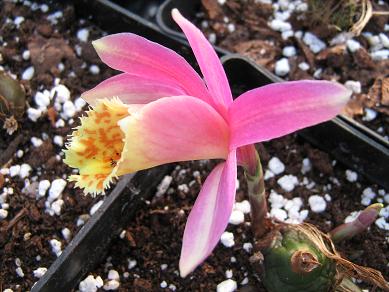 26th March 2009

P. Egmont x P. Keith Rattray.
Raised by Ian Butterfield and registered in 1998.
A new hybrid here - I bought it last autumn and it has flowered well this spring.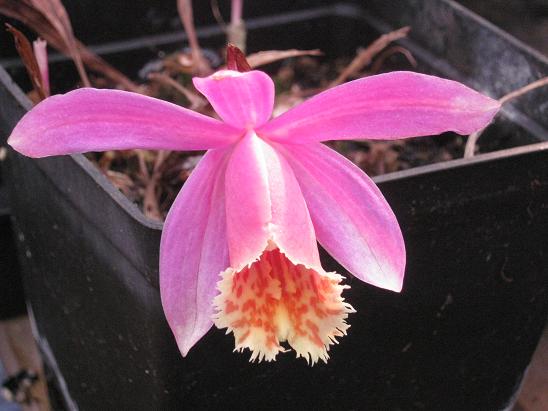 29th March 2012

My clone shows both yellow and pink in the flower, but clones have been selected that blend the colours and start to move towards orange.