Pleione aurita
Archive entry 01.05.11
Archive entry 12.05.13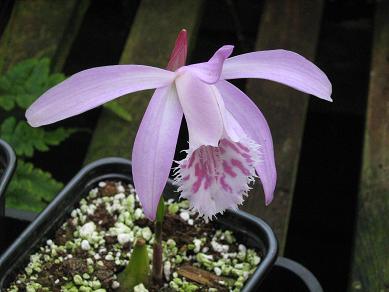 26th April 2008

A Chinese species that has done well in cultivation and is now fairly widely available.
Mine is still a single bulb, establishing in the pot.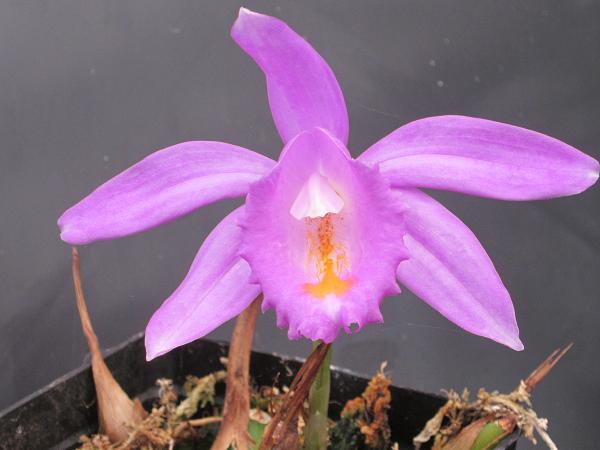 11th May 2013

I was a little suspicious about the shape of the flower of my first plant, so I bought another which is distinctly different.