Pleione Glacier Peak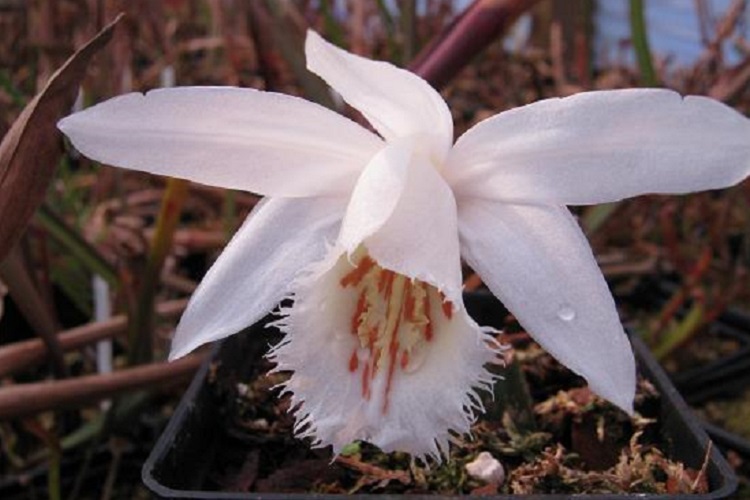 20th April 2010

P. formosana x P. grandiflora raised by Ian Butterfield and registered in 2001.
A very pretty first generation hybrid that has good flower shape and size. My clone is almost white (there is the suggestion of a blush in the tepals) but there are some pale lilac ones about as well.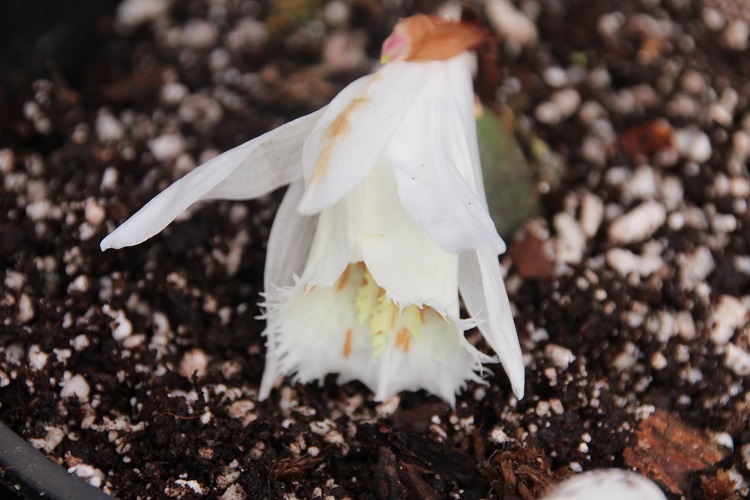 12th April 2017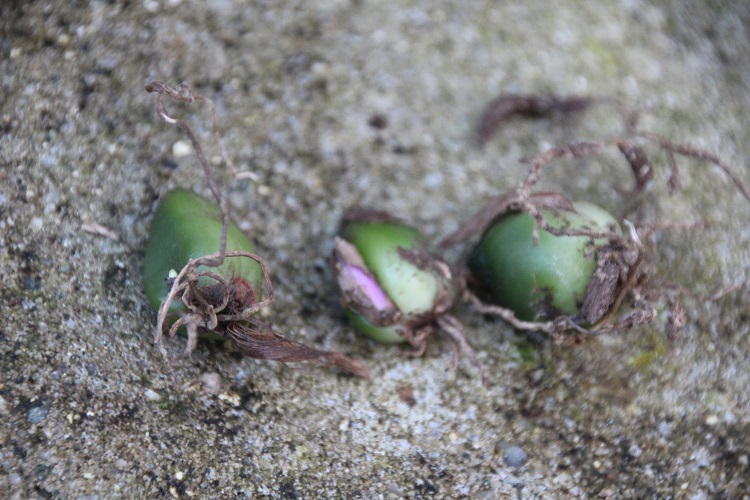 2nd March 2020

I bought three bulbs of a new clone from Jacques Amand at the AGS show in Theydon Bois. Pleione (formosana alba x grandiflora). I don't know if they are all the same clone or if there are differences.