Pleione Kilauea 'Curlew'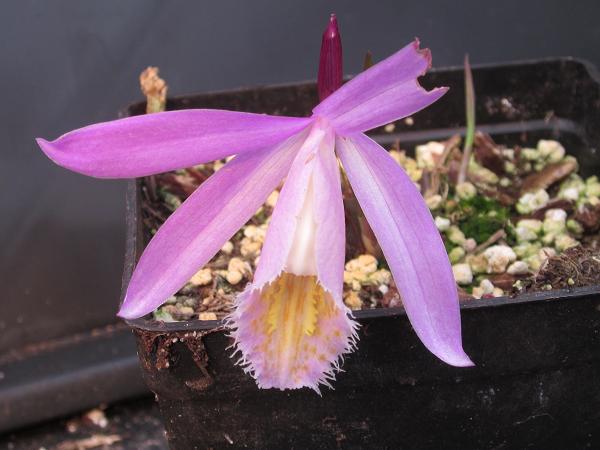 2nd May 2013

P. formosana x P. Eiger. Raised by Ian Butterfield and registered in 1986.
In essence, this is a hybrid between P. formosana and P. humilis. In the strange world of orchid sex (where almost anything seems to be possible) the new name indicates that this grex is heavy on the P. formosana.
This clone has a very long thin labellum and subtle colours, the sort of thing that appeared in cartoons of the 1950's whenever they wanted to suggest feminine shades of romance without suggesting hot sweaty sex. Modern cartoons don't waste the effort and the colour has slipped from favour.
Tasty colour, at least the slugs thought so.