Pleione Masaya
Archive entry 03.04.11
Archive entry 25.03.12
Archive entry 14.04.213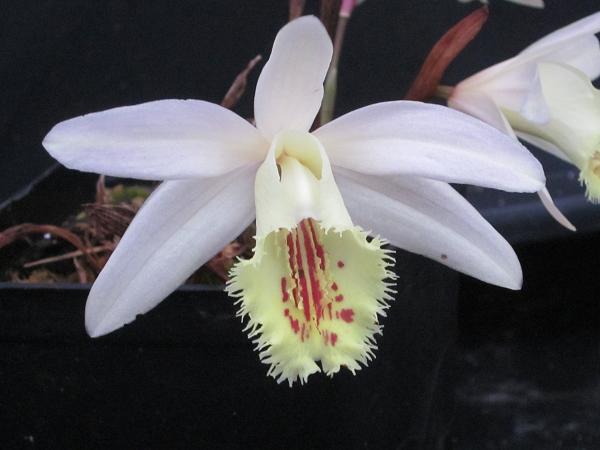 13th April 2013

P. Piton x P. x confusa raised by Ian Butterfield and registered in 1997.
This is not a named selection of the grex but I like the pale colour. The tepals are pale pink in some years and creamy white in others. I have been told that the colour variation reflects different temperatures experienced during dormancy.
Primrose yellow lip with orange markings. The flower is held on a reasonable stem, which is presumably what was intended when Piton was used as a parent (tall upright stems).


| | | |
| --- | --- | --- |
| | | |
| 8th April 2018 | 27th March 2020 | 21st April 2021 |
| | | |