Pleione Orinoco 'Gemini'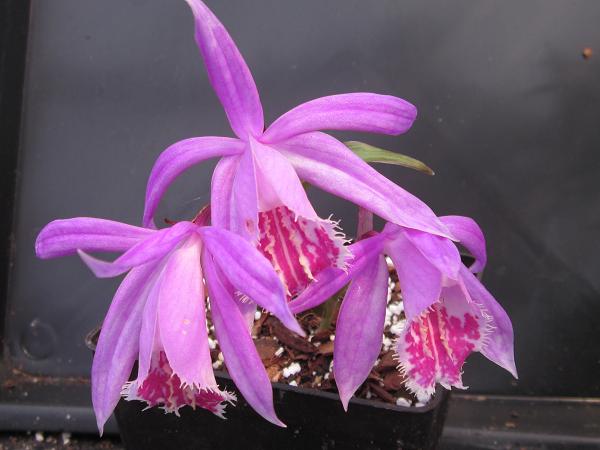 11th May 2013

P. Tongariro x P. Eiger. Grex raised by Stephen James and registered in 1992.
A clone that frequently produces two flowers on each stem (most Pleione will sometimes produce two flowers on a stem from large pseudobulbs but this clone does it fairly reliably).
Mid pink flowers with a mid pink lip, heavily marked with red spots and lines. I have seen more than one plant at shows bearing this name, but I think this is the real thing.


| | | |
| --- | --- | --- |
| | | |
| 26th April 2018 | 20th April 2021 | 12th April 2022 |
| | | |