Pleione San Salvador
Archive entry 27.03.11
Archive entry 06.04.14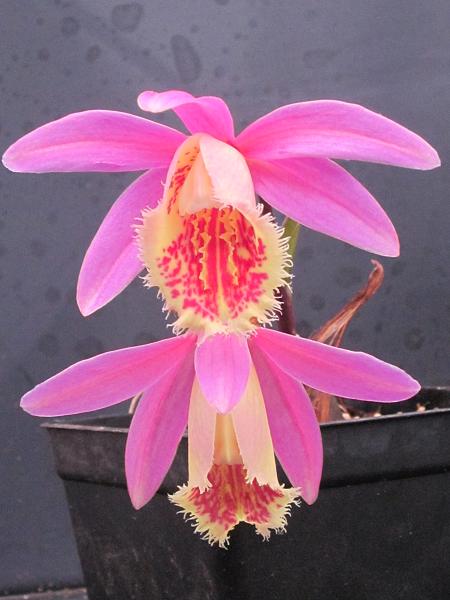 13th April 2013

P. Shantung x P. forrestii grex raised by Ian Butterfield and registered in 1991.
P. Shantung was the first Pleione grex to be raised that produced yellow flowered plants that were reasonably easy to grow. Hybridising it with P.forrestii was an obious path to follow in the search for deeper yellow clour. Unfortunately this is one of those times when the good characteristics produced were not the characteristics originally intended. The yellow lip is impressive but there is a great deal of pink in there as well.
This is the only clone of the grex I have seen, and the depth of pink seems to vary year by year, though it is always the dominant aspect of the flower.


| | | |
| --- | --- | --- |
| | | |
| 15th April 2018 | 3rd April 2020 | 31st March 2022 |
| | | |