Polypodium cambricum 'Prestonii'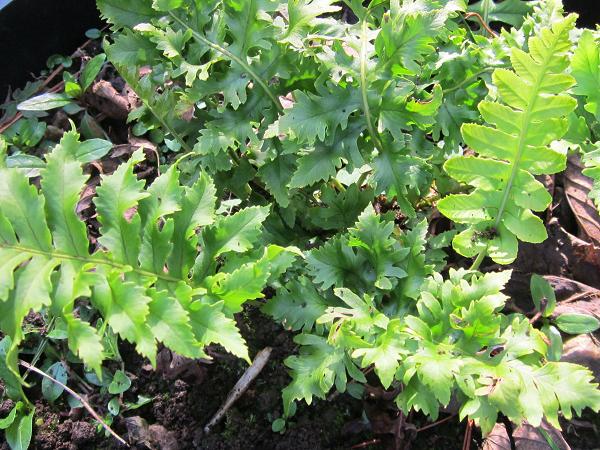 6th October 2012

A small plant with marvellously crisped foliage.
Found by Mr Preston growing in a block of limestone in a limestone pavement at Yealland in north Lancashire in 1871. He couldn't extract the plant so he took the whole block home and waited for the plant to grow out of the crack.
I grow it in a large pot, but I am also enjoying watching it grow outwards.



References:

Rickard, Martin. 'Gardening with Ferns'. David and Charles, 2005.