Sarracenia flava 'Burgundy' F-34-JJ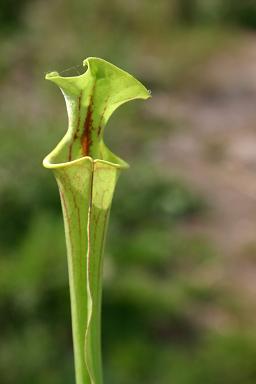 26th July 2006

Mine got split this year, and it has gone all sulky and green in this photo. (But I'm writing this a year later when it is performing much better.)
The plant originated with Adrian Slack at Marston Exotics, and is one of two red tubed clones he obtained in about 1980.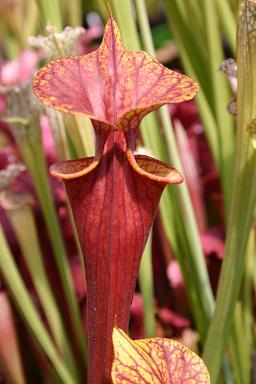 1st July 2006

This was photographed in a friends collection, looking much more typical.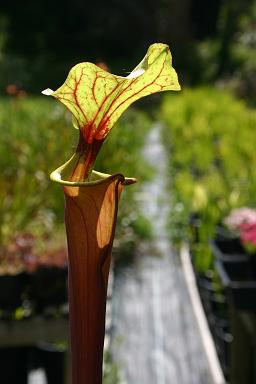 27th May 2007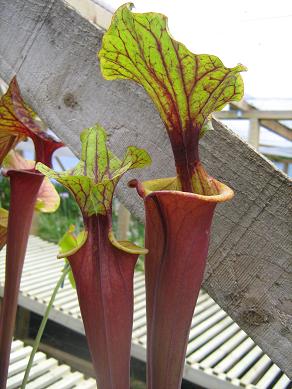 4th August 2008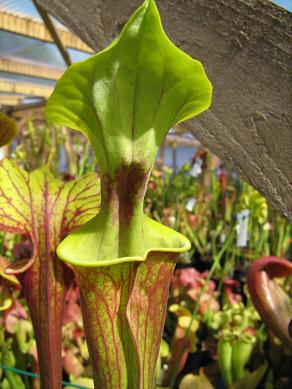 14th June 2009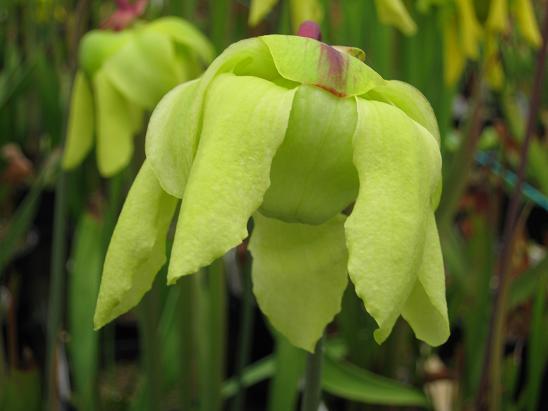 9th May 2011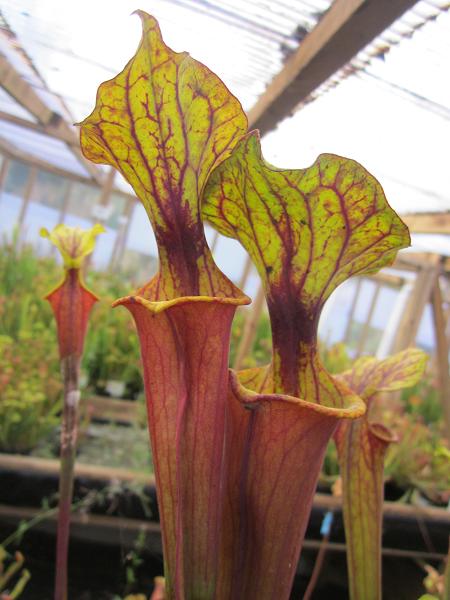 17th August 2014