Sarracenia flava F-81-CPS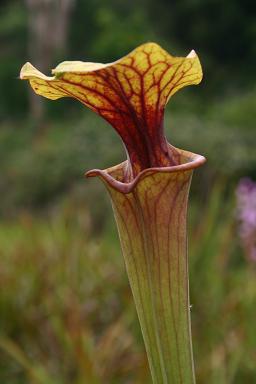 10th June 2007
Milton, Santa Rosa County, Florida.

There is a lot of variation in Sarracenia flava, and the named varieties represent an attempt to organise and systematise the spectrum of diversity into a series of tidy bite sized categories.
This plant is one of those that doesn't categorise very comfortably. In S.f.var rubricorpora the red colour fades out to green at the top of the pitcher, but there are a few plants in circulation now that have red colour in the lid and top of the pitcher but fading to green in the body of the pitcher.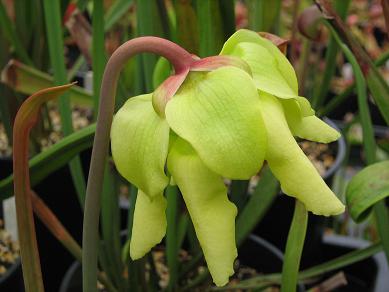 8th May 2008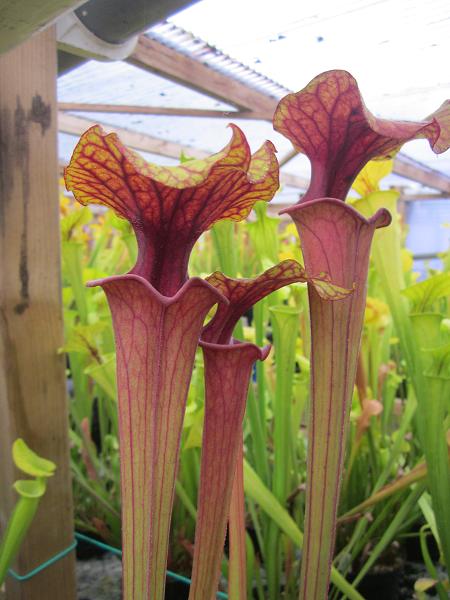 24th August 2014