Skimmia japonica 'Fragrant Cloud'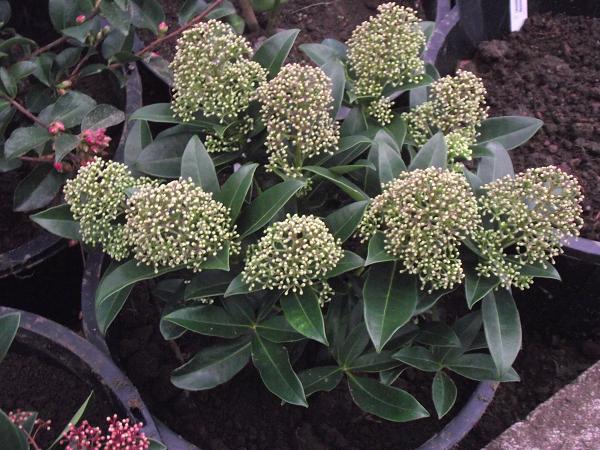 15th November 2013

Skimmia have become the unexpected belles of the ball in the last couple of years. The horticultural industry constantly searches for things to get us out into the garden centres once Christmas has been digested. New Skimmia have been selected that produce long lasting buds through the darkest days of winter. They are being sold as evergreen 'interest' for winter bedding.
I have bought a few that were new to me and have potted them up in the Hedychium house to see how they perform as shrubs - I have plenty of space under trees for reliable dwarf evergreens that flower in winter.
'Fragrant Cloud' is a male cultivar with a strong scent. It may be a selection of the well established 'Fragrans' or it may just be renamed.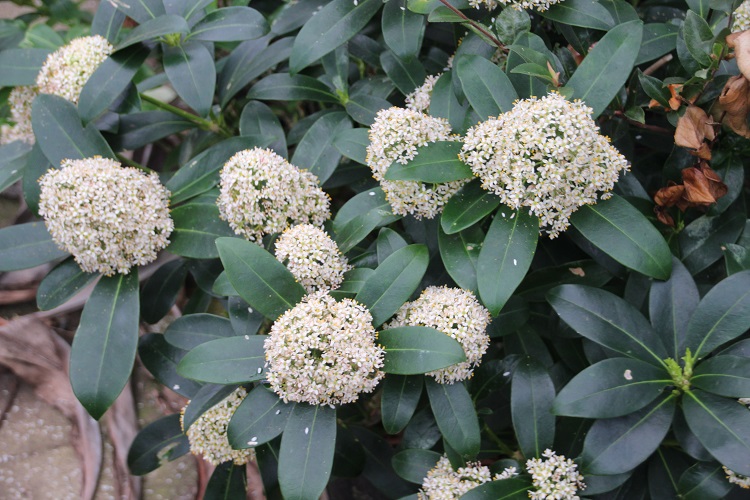 15th April 2018