Solanum dulcamara 'Variegatum'
Archive entry 04.09.16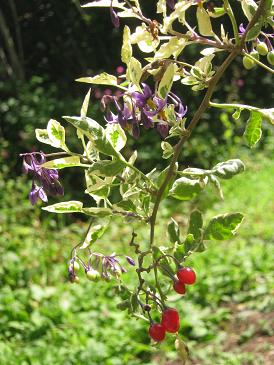 21st August 2011

The Woody Nightshade is a fairly common hedgerow plant throughout the British Isles but I tend to keep my distance because it is worth noting carefully that the berries are RATHER POISONOUS.
In general terms I stay away from poisonous plants because they add worry to the garden, which isn't an especially useful attribute but one or two creep in. This one does a little more than creep. If it is happy the green form can scramble through shrubs to a height of 3m or more. The variegated one is a little less vigorous.
I first grew it a couple of decades ago when The Plantsman Nursery closed down. I bought one in their final sale because I am irrationally fond of variegated forms of native plants and I had never seen it before.
It grew in a pot for many years without ever looking good . I was always a bit wary that if I planted it in the soil it would seed too vigorously and become a nuisance. In the end I was too cautious and it died in the pot one winter without me noticing.
Fast forward a decade or so and I ran into it again at a nursery in north London, looking rather scruffy in a small pot but well worth giving a second chance.
I have planted it out in the herbaceous border and perhaps a richer soil will suit it better.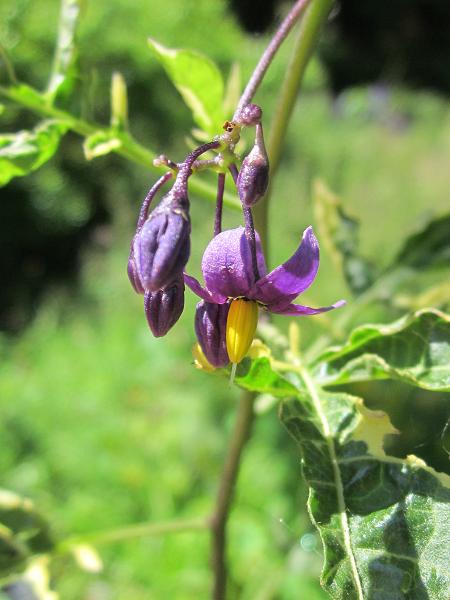 22nd July 2012