Sorbus aria 'Chrysophylla'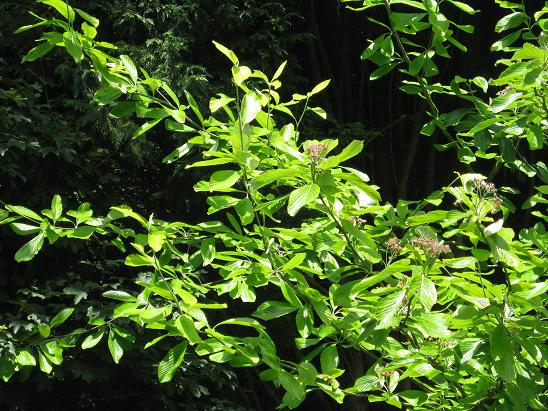 20th June 2010

I have an affection for yellow leaved shrubs so I sought out this bright form of Whitebeam as soon as I found out about it (1982). I hoped for golden candles of unfolding spring leaves but it hasn't quite happened like that. The buds burst in a rather ordinary way and then gently expand and turn golden.
Over the years it has slowly moved to the wrong place, or to be more accurate the right place it was planted in has slowly disappeared. I have tried a couple of times to graft a new one but I haven't yet succeeded. It is a subtle tree that fills me with joy and if I could have a grove of them, I would.
Much better than 'Aurea' (not worth growing) and don't be misled by 'Lutescens' with new growth slightly creamy rather than silver.